JR SHIKOKU Pass 3DAYS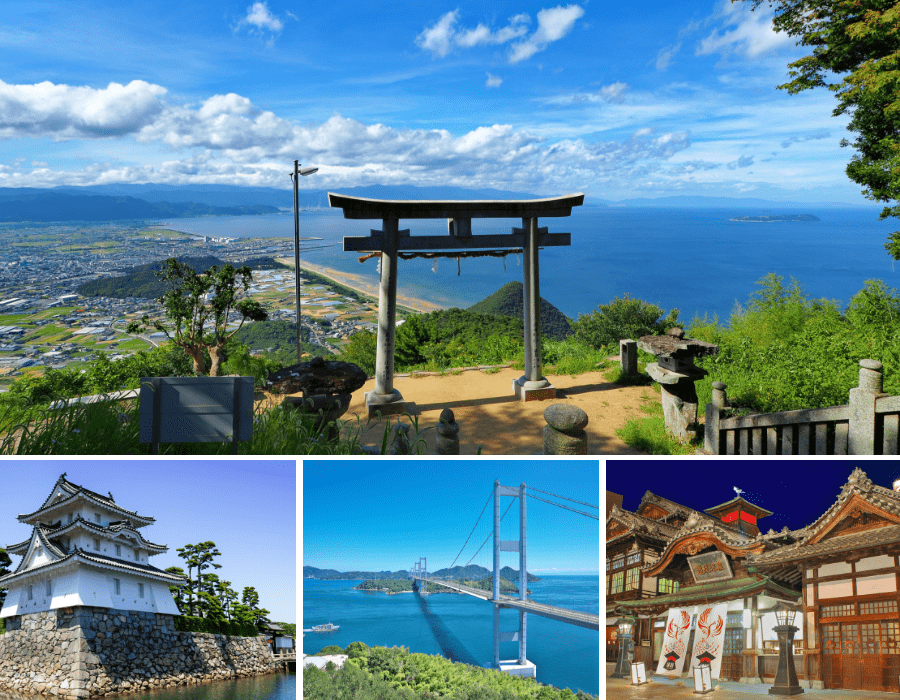 Sales Period
April 11, 2022 (Mon.) to March 29, 2023 (Wed.)
Exchange Period
April 20, 2022 (Wed.) to March 29, 2023 (Wed.)
Usage Period
Three consecutive days from May 1 (Sun.) to March 31, 2023 (Fri.)

*The tickets will be on sale until the first day of use on March 29, 2023 (Wed.).
(The sales period, exchange period, and usage period are based on Japan Standard Time.)


Price
| Type | Price |
| --- | --- |
| Adult | USD 79.36 |
| Child | USD 39.68 |
Valid Routes
Map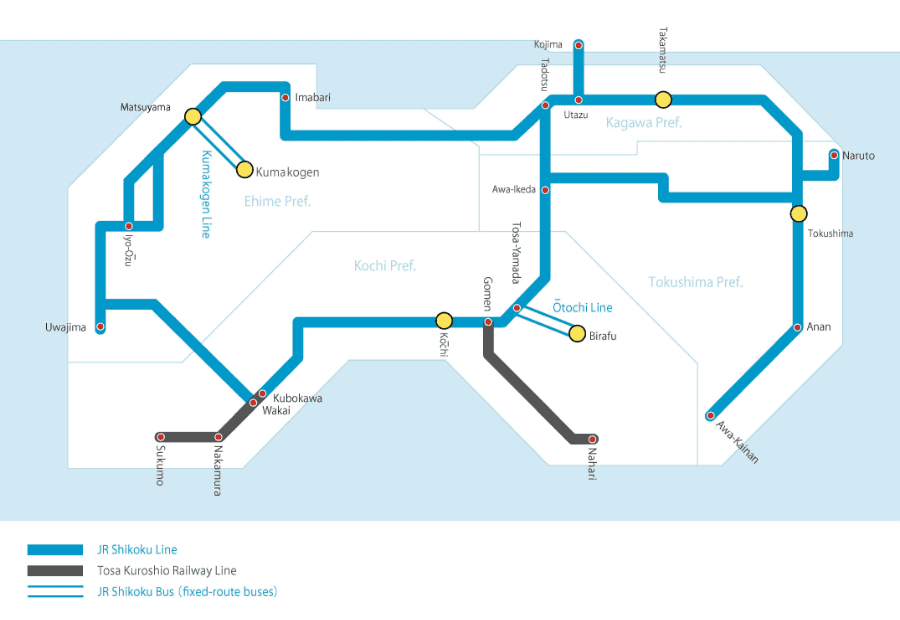 ・Free access to all limited express and local trains on all JR Shikoku lines (including route between Utazu and Kojima) and Tosa Kuroshio Railway lines.
・Access to JR Shikoku buses <Otochi and Kumakogen lines>.


Purchase Requirements
Foreign residents who hold a foreign passport or resident card *Regardless of the status of residence.
Number of Passes
Maximum total of 10 passes for adults and children per order.
Payment Method
Purchases can be made only by credit card (VISA / mastercard).
How to Receive the Pass
Please present your electronic voucher (E-MCO) and foreign passport or residence card when claiming your pass. If you are purchasing passes for more than one person at a time, please provide passports or residence cards for all passengers receivng the pass.
How to Use
Please insert your pass through the automatic ticket gate or present your ticket to the attendant.
Cancellation & Refund
Before Receiving Pass
- The order is valid for 3 months. You cannot keep this rail pass for more than 3 months.
- If 100 days have passed after the order without receiving the rail pass, your order will be canceled and the payment will be refunded later.

After Receiving Pass
If the pass is unused, you can receive a refund with a 10% handling fee at the Warp branch where you claimed the pass, but only up to one day before the start of the validity period. Once the pass has been used, it cannot be refunded.
Notes
Only the ticket portion is valid when using a reserved seat in a standard car or a green car of a limited express train (purchase a fare ticket separately). *However, it cannot be used for the Sunrise Seto Train.
When using sightseeing trains, such as the Monogatari Train, only the ticket portion of the ticket is valid (purchase a fare ticket separately). *However, it cannot be used for Iyonada Monogatari Car 3 "Haruka no Sho."
If you wish to use a reserved seat of a standard train or a green car, you need to purchase a seat reservation ticket and a green car ticket separately.
If the validity period expires after boarding a train, the pass can be used up to the last station of arrival within the free section of the train you are boarding, unless you exit the train en route.
The pass can be claimed within 3 months from the date of issue and up to the day of use.
Once the pass has been claimed, it is not possible to change the start date of use or to change to another pass.
Passengers must carry their passport or resident card with them when using the pass, and present it upon request from staff.