JR TOKYO Wide Pass x Yurikamome Line One-Day Pass
The JR TOKYO Wide Pass is a 3-day pass that allows travel on trains and the Shinkansen around Tokyo and the Kanto region. Along with the JR TOKYO Wide Pass, you can purchase the Yurikamome Line One-Day Pass - a pass which allows unlimited rides on the Yurikamome Line for one day - as a set. It is a great way to get to central Tokyo from the Tokyo International Cruise Terminal. If you purchase in advance, then all you need is your passport and scan the QR code at our ticket machine at the Tokyo International Cruise Terminal.
Price
USD 80.53 (Adult)
Recommended for the following people:
People staying on a cruise ship anchored in Tokyo for one day or more
For those who want to go sightseeing not only in Tokyo but also in the Kanto area while their ship is in port.
Valid area
JR TOKYO Wide Pass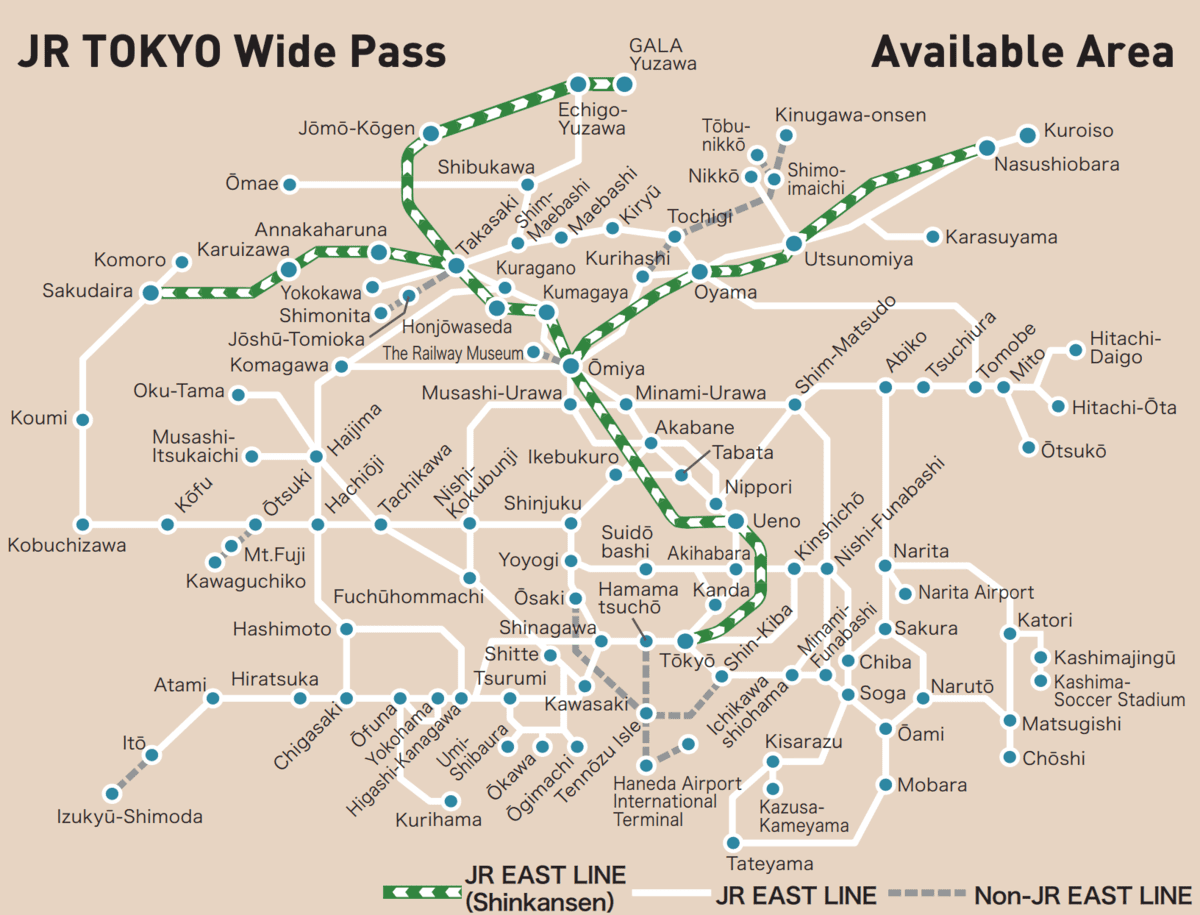 JR EAST Lines
Tokyo Monorail
Izu Kyuko Line
Fujikyu Railway Lines
Joshin Dentetsu Line
Saitama New Urban Transit (Ōmiya - The Railway Museum)
Tokyo Waterfront Area Rapid Transit Line (Rinkai Line)
Reserved seats in ordinary cars of the following express trains with through operation between JR East and Tobu Railway lines: Nikko, Kinugawa, and SPACIA Kinugawa trains.
You can also use ordinary trains (including rapid trains) on the Tobu Railway lines between Shimo-imaichi and Tōbu-nikkō / Kinugawa-onsen. Between Kurihashi and Shimo-imaichi, you can only use express trains that have through operation with Tobu Railway.*
* You can only use the JR TOKYO Wide Pass on Tobu Railway lines if the train either departs from or terminates at a JR station.
Yurikamome One Day-Pass
You can freely ride the Yurikamome Line for one day.
Purchase Requirements
Only non-Japanese passport holders are eligible to purchase and use this pass.
Multiple JR TOKYO Wide Passes cannot be purchased by the same person for use on the same day.
Number of purchases
Maximum 10 sets per order.
Payment Method
Purchases can be made only by credit card (VISA/Mastercard).
Pickup Location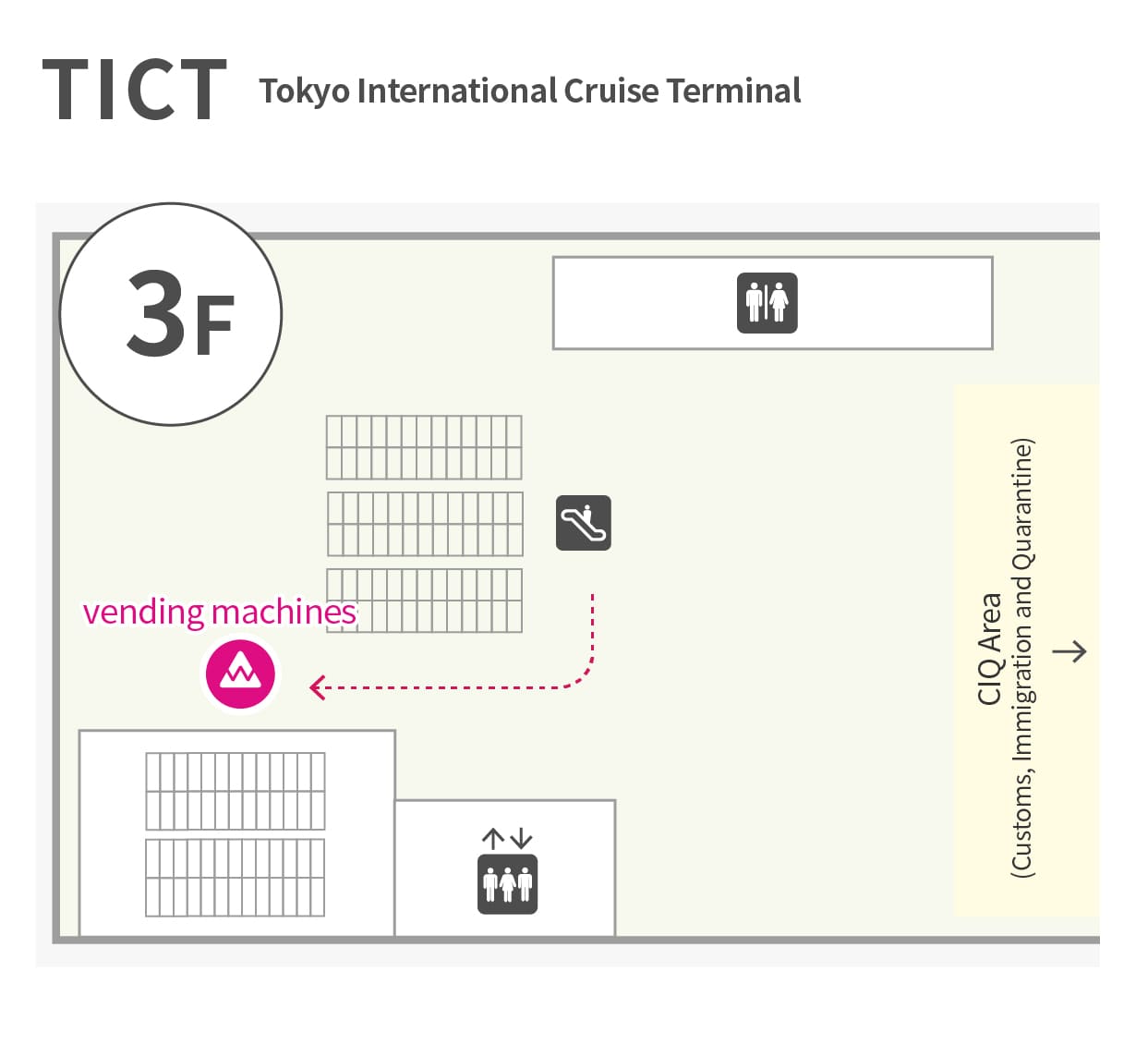 Tokyo International Cruise Terminal Business Hours : 9:00 to 17:00 (JST)
Collection Method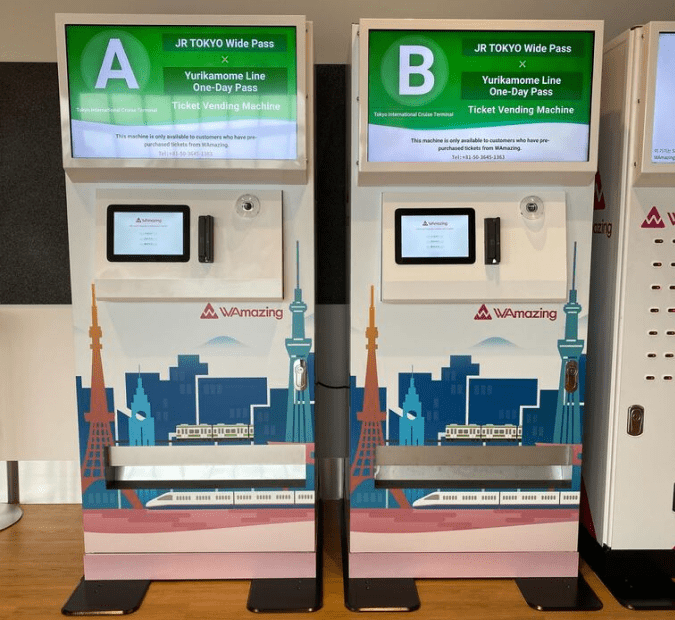 Follow the instructions on the tablet screen at the collection point to receive your ticket.
Select language.
Scan your passport * .
Scan the QR code.
You will receive a box with the ticket inside.
Please make sure that the start date printed on the ticket is correct.
You will receive one box of tickets at a time. If you have purchased more than one ticket, you must repeat steps 2 through 5 for the number of tickets you purchased to receive them. Please note that when you scan your passport, make sure it is the same as the one used for the JR Tokyo Wide Pass.
* Please make sure to have your passport with you when you disembark the ship. Please note that you will not be able to receive tickets with a cruise card.
How to Use
JR TOKYO Wide Pass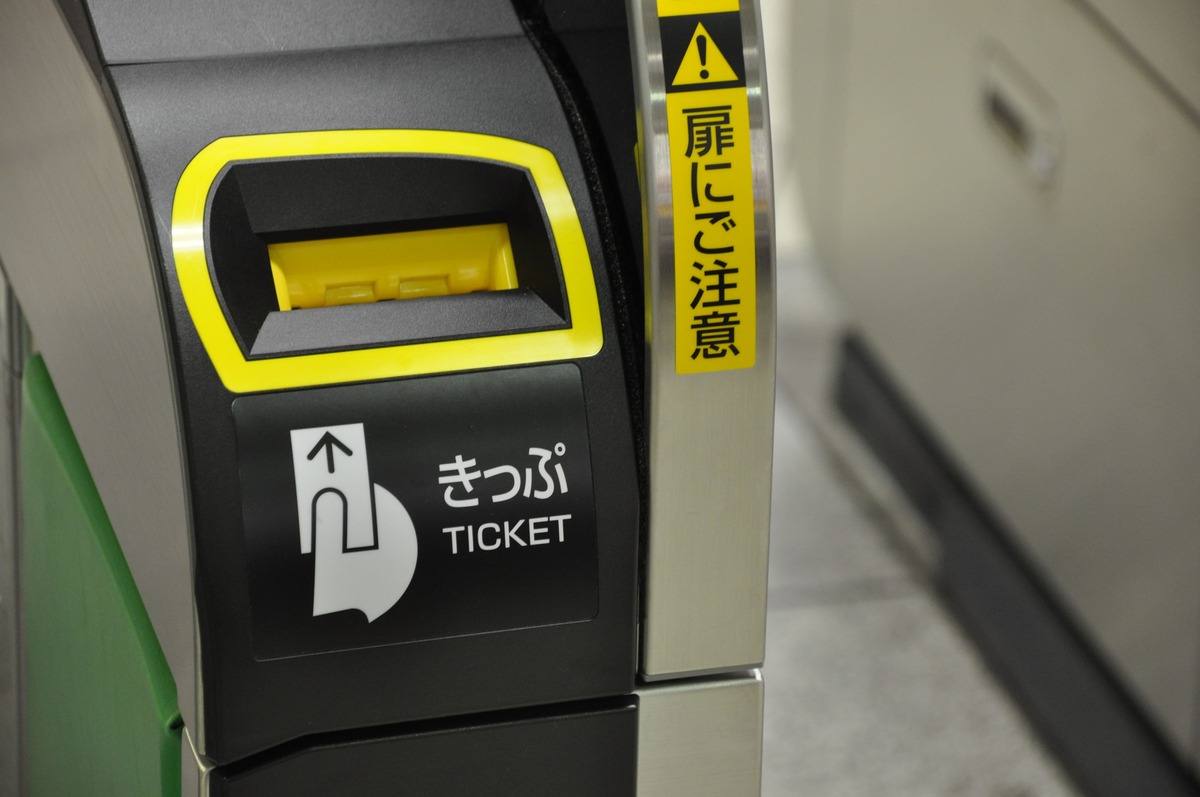 Insert the ticket into an automatic ticket gate and collect after passing through. You cannot use the automatic ticket gate between Omiya station and The Railway Museum on the Saitama New Urban Transit (New Shuttle). Please use the manned ticket gate.
Yurikamome Day Pass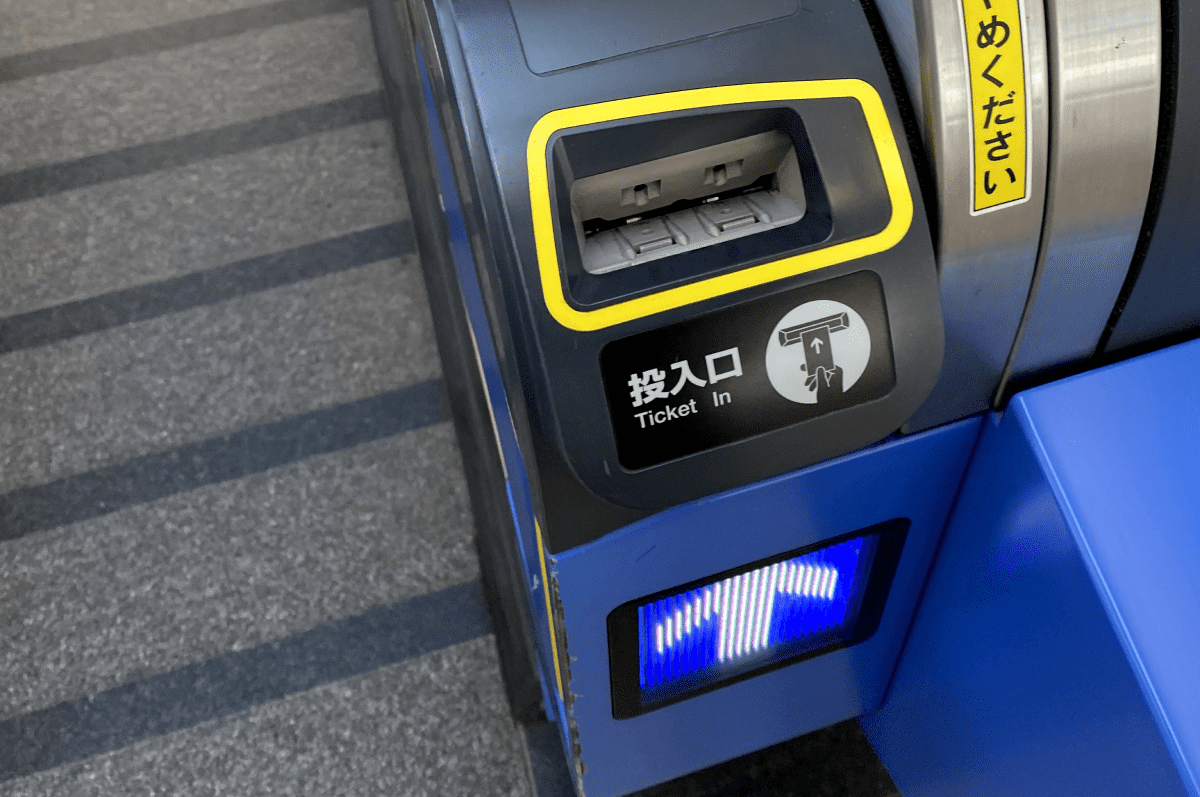 Insert the ticket into the ticket gate. You can freely ride the Yurikamome Line for one day.
Cancellation / Refund
Cancel.
Prior to the start date: Cancellation Fee 0%
On the start date: Cancellation Fee 10%
Past the start date without prior notice: Cancellation Fee 100%
Refunds.
No refunds will be made for cancelled or delayed trains.
Lost tickets will not be reissued.
Refunds are only available for unused passes during the period of validity. Refunds must be made at the respective point of sale on each ticket.
Frequently Asked Questions
Q. Are child tickets available? A. Child tickets are not available. Children are charged the same price as adults.
Q. Do I need a visa at the time of purchase or collection? A. No, you don't need a visa.