Kansai International Airport - the airport with the easiest access from East Asia. You've come all the way to Japan for the winter, so you must want to experience skiing here at least once, right? With that in mind, here are 3 ski resorts where you can enjoy skiing even on a day trip from Kansai International Airport! They all have excellent access to the airport, and all of them are ski resorts where you can enjoy fully-fledged snow sports and activities. So while you're here, how about making the most of the Japanese winter's most renowned attraction - skiing?
Biwako Valley - a convenient, urban-style ski resort loved by Kyoto residents
We can confidently say that this is the best place to visit for a day trip's worth of skiing in the Kansai Area - the highly acclaimed Biwako Valley. Boasting a spectacular view of Lake Biwa, the resort enjoys year-long popularity with visiting tourists, regardless of the season.
But of course, its number-one drawing point is the fact that it opens as a ski resort during the winter season. Despite its location within the city's outer urban area, the resort offers a huge number of fully-fledged, authentic snow activities. A wide variety of rental equipment is also on hand, so you can even come empty handed and still be able to ski to your heart's content.

Located a little over 2 hours from Kansai International Airport by car, and 30 minutes from inner city Kyoto, Biwako Valley is within easy reach. For a quick and easy ski trip, there's really no better spot than this.
The Mineyama Kogen Resort - a new ski resort opened in 2017

Next up is the Mineyama Kogen Resort, the first brand-new ski resort to be opened in Japan in approximately 14 years. This resort is also in an easily accessible location - a little over 2.5 hours from Kansai International Airport by car.
They've put a lot of effort into their ski classes, which have an extremely impressive variety of lesson options aimed at solo travelers, groups, children and English speakers! It's an environment where even first time skiers can feel at ease and have fun.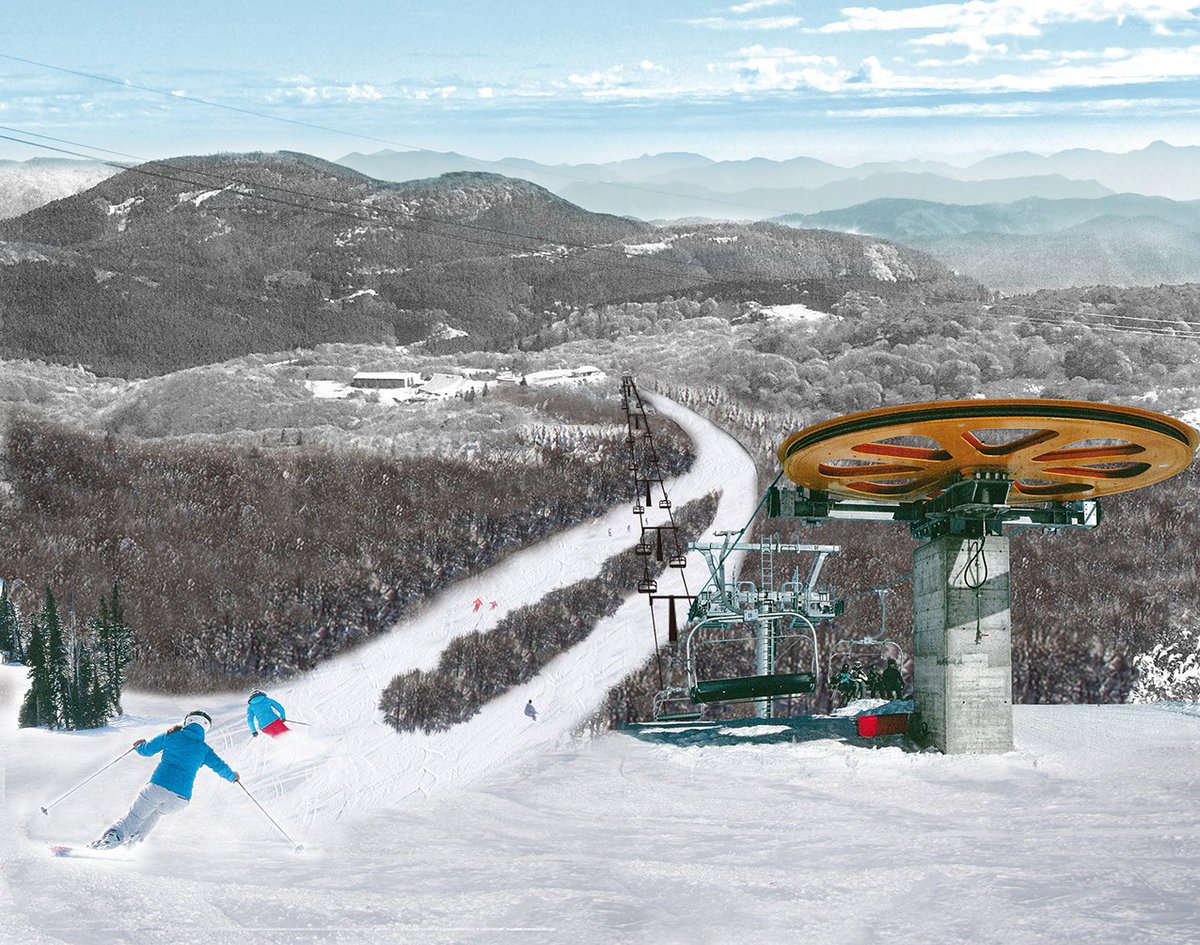 Reference source: https://twitter.com/kamikawa_hyogo?lang=ja
Since this is a vast resort area, there are plenty of accommodation facilities in the surrounding region. Day trips are of course entirely possible, but we also recommend spending some quiet time in this magnificent natural environment.
Click here to see details of this resort or to purchase items
Hakodateyama Ski Resort - an amazing location overlooking Lake Biwa
Lastly, the Hakodateyama Ski Resort: you can arrive here from Kansai International Airport by car or bus in 2.5 hours, or by train in a little over 2 hours.
It's a comfortable ride up to the slopes thanks to their gondola lifts that accommodate up to 8 guests. While riding on the gondola you can look out on the sweeping view of Lake Biwa - a sight that moves many.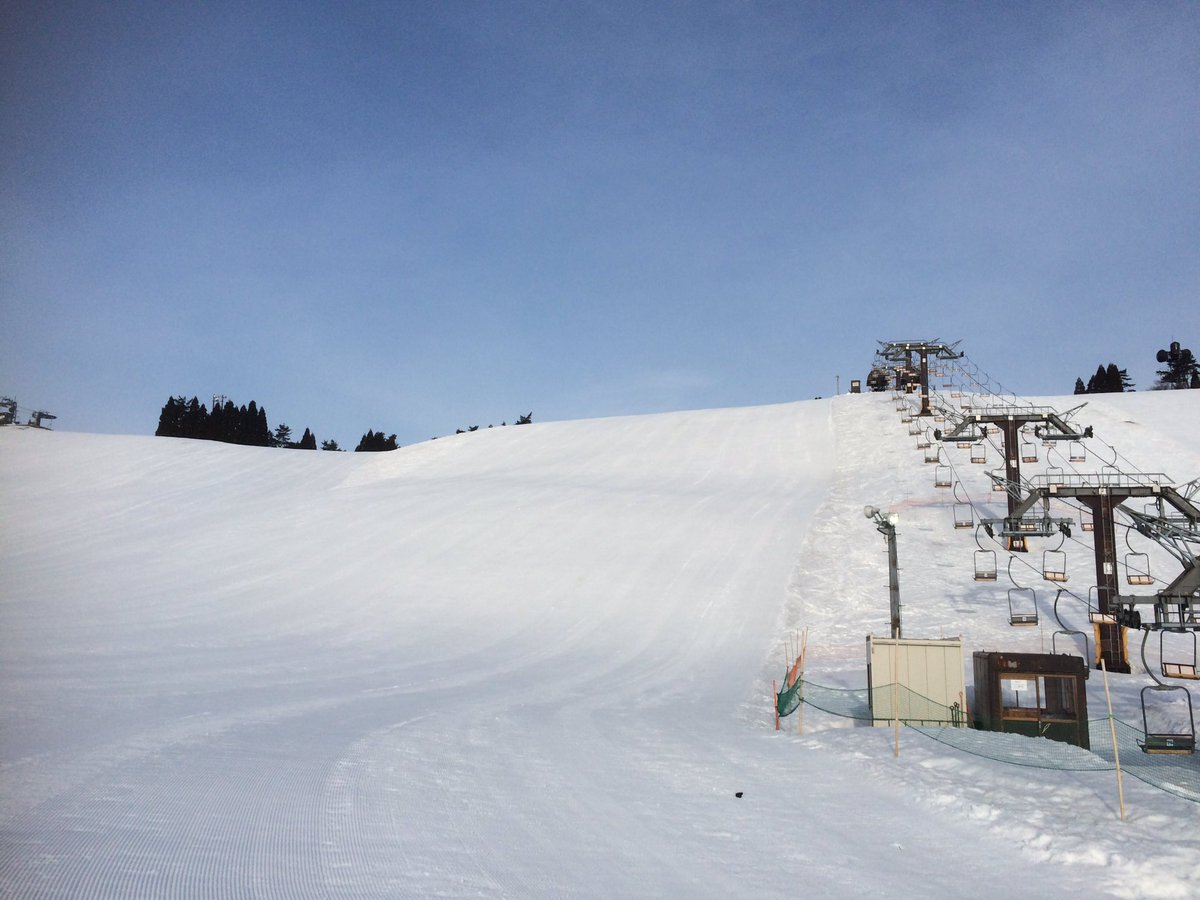 Reference source: https://twitter.com/happy_hakochan/media?lang=ja
This is a relatively compact ski resort, but considering how accessible it is from the city, it has impressively large ski slopes. Another source of its popularity is its wide variety of courses, which allow even complete beginners to ski easily.
It's very popular particularly with the family demographic, thanks to its substantial kids' park. And, as there are also a rich variety of restaurants on the ski slopes, it's just a great place to be in general! It's a perfect resort fit for a super fun family trip.
Click here to see details of this resort or to purchase items
Try skiing while you're sightseeing in Kansai!
So there you have it - 3 excellent ski resorts where you can easily have a ski & snow activity experience on par with that of Japan's far northern reaches. Being able to enjoy authentic ski resorts like these located so close to an airport is one of the great things unique to Japan. It'd be nice to get a taste of Japanese snow while you're sightseeing in Kansai, wouldn't it!
Pricing information and schedule may not be up to date and are subject to change without notice. Please check before your trip.
Related ski resorts
| | |
| --- | --- |
| Longest run distance | 700 m |
| Maximum gradient | 38 ° |
Adult 2 people1 night
| | |
| --- | --- |
| Longest run distance | 1,600 m |
| Maximum gradient | 30 ° |