Muikamachi Hakkaisan Prince Snow Resort, located in Minamiuonuma, Niigata Prefecture, offers a wide variety of activities as well as the gorgeous sights and ski slopes of the Yuzawa Area. With kids' skiing lessons, snowmobile rides, backcountry tours, and more, there's something to get every winter sports lover excited here! Rental shops also offer everything you'll need to get out there and hit the mountain. Being able to show up practically empty-handed has made this a popular resort not just with Japanese skiers, but overseas tourists as well. But what's most alluring about this ski resort is cruising down the mountain with the amazing vista unfolding before your eyes. From 1,170 meters up, Mt. Hakkaisan looms off majestically in the distance on clear days. The nearby train station, Muikamachi Station, has multiple onsen establishments in close proximity, offering you the chance to take a quick dip before you head back to Tokyo.
Perfect for debut skiers! Excellent kids' lessons on offer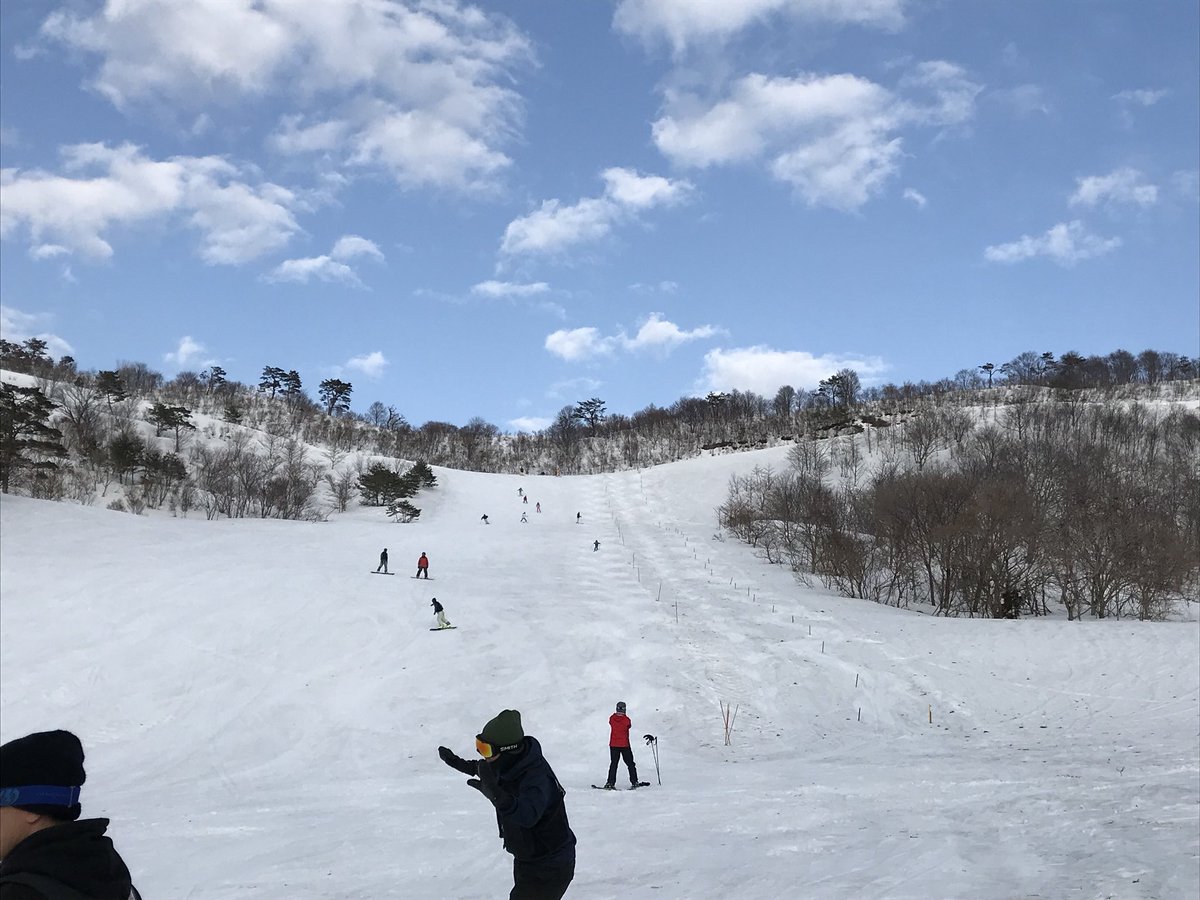 Source: https://twitter.com/ciao_bunny/status/970296891974893568
Muikamachi Hakkaisan Prince Snow Resort is especially popular with families and offers plenty of great programs for kids. Kids' lessons are offered regularly and give your child the chance to get a thorough lesson on the basics of skiing.
In the lessons, students will learn everything they'll need to know, from how to use their skis to getting on and off lifts. The resort's experienced full-time instructors both show and teach kids exactly what to do. If you want your child to learn the basics, a kids' lesson will teach them just that.
The resort also offers parent-child lessons if you want to ski alongside your little one. This plan allows for 1 adult and up to 2 children to participate for 9,000JPY. Since normal private lessons (Up to 3 people at a time) cost 3,500JPY per person, this will help keep your wallet happy.
Downhill courses for intermediate and advanced skiers with 800 meter elevation drop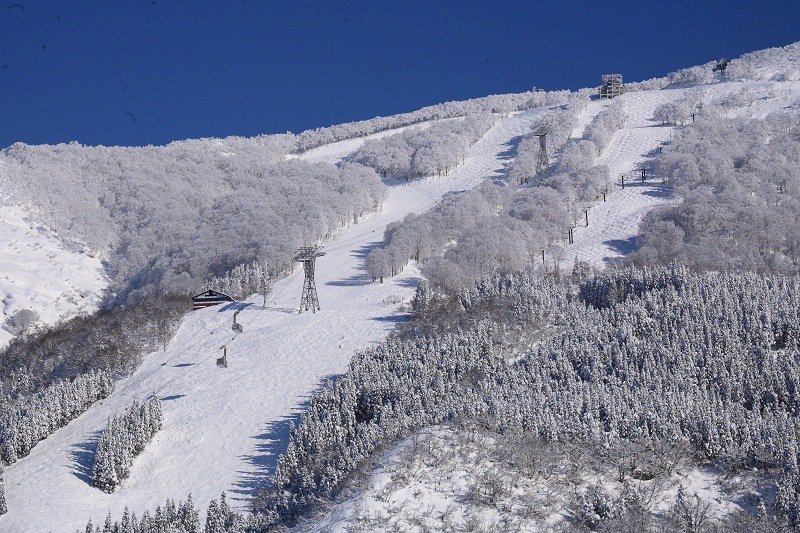 Source: https://twitter.com/m_uonuma/status/950516502607708161
The 3 slopes at Muikamachi Hakkaisan Prince Snow Resort offer 15 different courses in total. For beginners, we recommend trying the Rakuraku A and B courses. One of the most famous aspects of this resort is its astounding 5,500 meter run, the longest on offer!
Short courses mean you'll get in a quick run, then have to repeatedly get on the lifts. Needless to say, no skier wants to spend the whole day on the lifts. The Rakuraku A and B courses offer 5,500 meters of uninterrupted skiing, perfect for beginner skiers who want to improve their skills quickly. Feel the chilly mountain wind on your face as you take a long, elegant cruise down the mountain.
A popular spot at Muikamachi Hakkaisan Prince Snow Resort for advanced skiers is the Downhill Course. The Downhill Course is a thrilling 800 meter elevation drop dash down the mountain! There are also technical mogul sections part of the way down, which are sure to keep skiers mesmerized the whole time.
Enjoy the beauty of nature on a backcountry tour

After you've enjoyed a day of skiing the slopes, we recommend checking out the tranquility of the mountains away from the hustle and bustle of the courses. Muikamachi Hakkaisan Prince Snow Resort takes full advantage of the surrounding flora, and offers Hakkaisan Fast Track and Backcountry Tours.
For those unfamiliar to backcountry, it refers to the area away from the slopes, full of untouched snow, that you can hike and ski. This quiet winter wonderland is something totally outside the everyday experience. Cruising along snow untouched by both man and beast, the sensation is so spectacular, you'd think you were flying through the sky.
Local products make for great souvenirs!

At the Base Camp area at the foot of the mountain, you'll find restaurants, changing rooms, coin lockers, and plenty more to make your stay a convenient one. You'd be surprised how much energy you can use up slipping around and sloshing through the snow. Make sure to take lots of breaks between skiing in the free rest areas available to guests.
While you're taking a break, stop by the shops located on the first floor of Base Camp. Visitors who've made it all the way out to Niigata love to load up on specialty local products only available here.
How about an original Hakkaisan T-shirt? Or perhaps some of the local Hakkaisan or Kakurei Japanese sake? There are even roasted rice crackers made from the creme de la creme of rice, Koshihikari, available here at Muikamachi Hakkaisan Prince Snow Resort! Why not pick up a souvenir for a friend back home, or maybe a little something for yourself?
Cosy slopes for the whole family!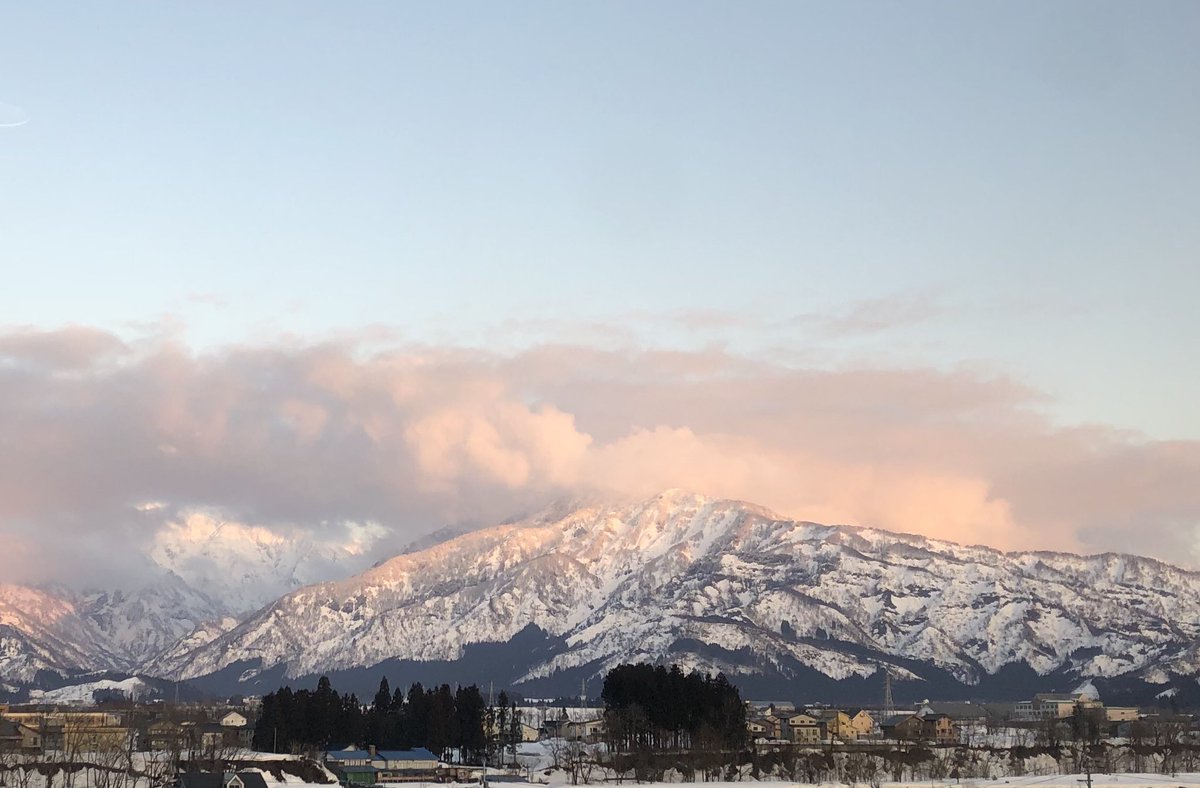 Source: https://twitter.com/witheverything0/status/972818827019866112
We hope you liked our report on Muikamachi Hakkaisan Prince Snow Resort. Well, what do you think?
At just 2 and a half hours outside of Tokyo, Muikamachi Hakkaisan Prince Snow Resort is easy to get to. Why not use this opportunity to add a ski trip into your Japanese travel plans? The memory of a lifetime awaits.
【Details】
Muikamachi Hakkaisan Prince Snow Resort
Address: 1610 Yamaguchi, Minamiuonuma, Niigata Prefecture
Hours: Weekdays 8:30am to 4:15pm; Weekends and Holidays 8:00am to 4:15pm
Pricing information and schedule may not be up to date and are subject to change without notice. Please check before your trip.
Related ski resorts
| | |
| --- | --- |
| Longest run distance | 5,500 m |
| Maximum gradient | 38 ° |
Adult 2 people1 night