Sahoro Resort Ski Area, located in central Hokkaido, is perhaps best known for its absolutely amazing vistas. Whenever the wind blows, it kicks up clouds of silky smooth powder snow, dancing through the air with sunlight shimmering through. The sight is so breathtaking, you may find yourself quickly losing track of time while standing outside admiring its beauty. As the slopes are located on a wide-open, flat plain, there's almost nothing out here to obstruct your view of the surrounding nature. This allows for a panoramic view of the whole of Tokachi plain. Other than the stellar vistas, the resort features ski courses designed in a way that everyone from beginners to pros can find runs they'll enjoy. It also offers plenty of other winter activities such as snowshoe tours, ice fishing tours, and more. In this article, we'll go over some of the points that make Sahoro Resort Ski Area so much fun.
Downhill snowshoeing and diving into a bank of powder snow


While skiing through the chilly winter breeze is fun in and of its own right, seeing as how you've made it all the way to Hokkaido, it might be nice to get out and try some other winter activities. We recommend downhill snowshoeing tours.
On these tours, hikers put on snowshoes, special boots for walking through the snow, and trek across the tranquil mountain. Once you reach the peak, dive down into the snow stretching about 500 meters below! A lack of moisture in the air makes the snow light and fluffy, and it feels great to slip and slide as you glide down!
Plus, in the dead of winter between February and March, the area gets about 150 centimeters of snow, about the size of a tall child. Therefore, you don't have to worry about getting hurt even if you dive into the snow. Downhill snowshoeing offers its own special kind of thrill, that of soaring through the fluffy white powder, rolling around, dashing down the mountain, an invigorating feeling you just can't get with skiing.
Kids' Park to keep the kids and parents happy


Right next to the Gondola Lift Station at the foot of the mountain is the Kids' Park. Here you'll find lots of children all laughing and having a ball as they sled and inner tube down through the park. For those unfamiliar with snow tubing, riders get on a round inner tube and kick off down the mountain, a winter activity that's truly thrilling.
Try getting on backwards, spinning around, or trying your own way of riding the tube! This isn't just for kids, either; adults can have just as much fun sliding down the slope, so be sure to give it a go! Also, the ski courses and park are separated by netting. This means you don't need to worry about skiers coming flying through the park, so you and your children can play in the snow with a peace of mind.
Perfect for beginners! Ski lessons for all skill levels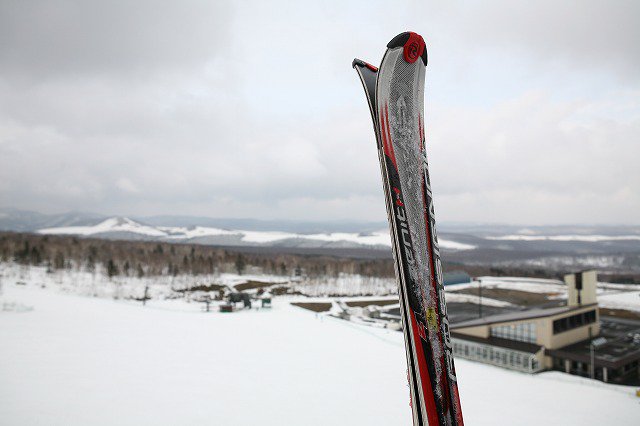 Source: https://twitter.com/airstaycom/status/804269452887879680
There may be some people worried about whether or not their child can ski, regardless of being old enough. Well, that presents the perfect opportunity to try taking a lesson at Sahoro Ski Resort Area's Ski School. Plus, reviews on the internet say that the instructors at the ski school teach kids politely and thoroughly.
It's not just for first timers though! The school offers lesson plans for beginners up through advanced skiers, so there's no need to worry if you're the only one in the group worried about whether you can make it down the mountain or not. The resort's highly experienced instructors will teach you how to fall, turn, and carefully lecture you on everything you need to put your mind at ease. Ski lesson plans cost 4,320JPY for a half day (2 hours), or starting from 5,940JPY for a full day lesson (4 hours).
Easy to understand layout means you'll end every run back at the gondola lift station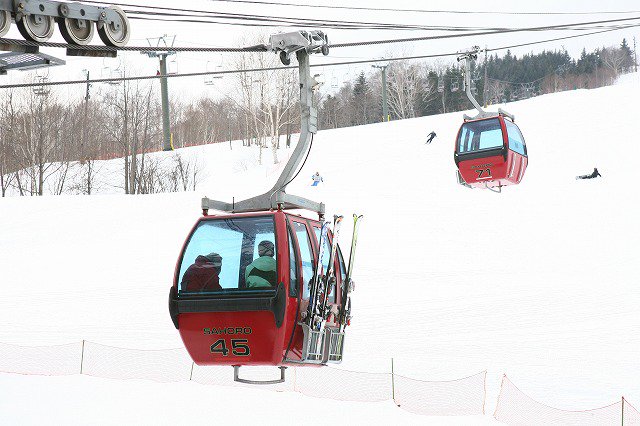 Source: https://twitter.com/airstaycom/status/940503783917854720
The courses at Sahoro Resort Ski Area are laid out like a giant bowl, meaning that no matter what run you take down the mountain, you'll end up at the gondola lift station. That means that even if you and your friends or family split up on the way down, you don't need to worry about losing track of them.
Typical ski resorts have different gondola lift stations for different slopes. The runs also may take you to different parts of the mountain, meaning that it's easy to get separated if you take different courses down. But the slopes at Sahoro Resort Ski Area all lead to the same place, that being in front of the gondola lift station, making for a very easy to understand layout. Also, the gondola is located right in the center of the ski resort, allowing you to access any course then and there.
Come make memories at Sahoro Resort Ski Area!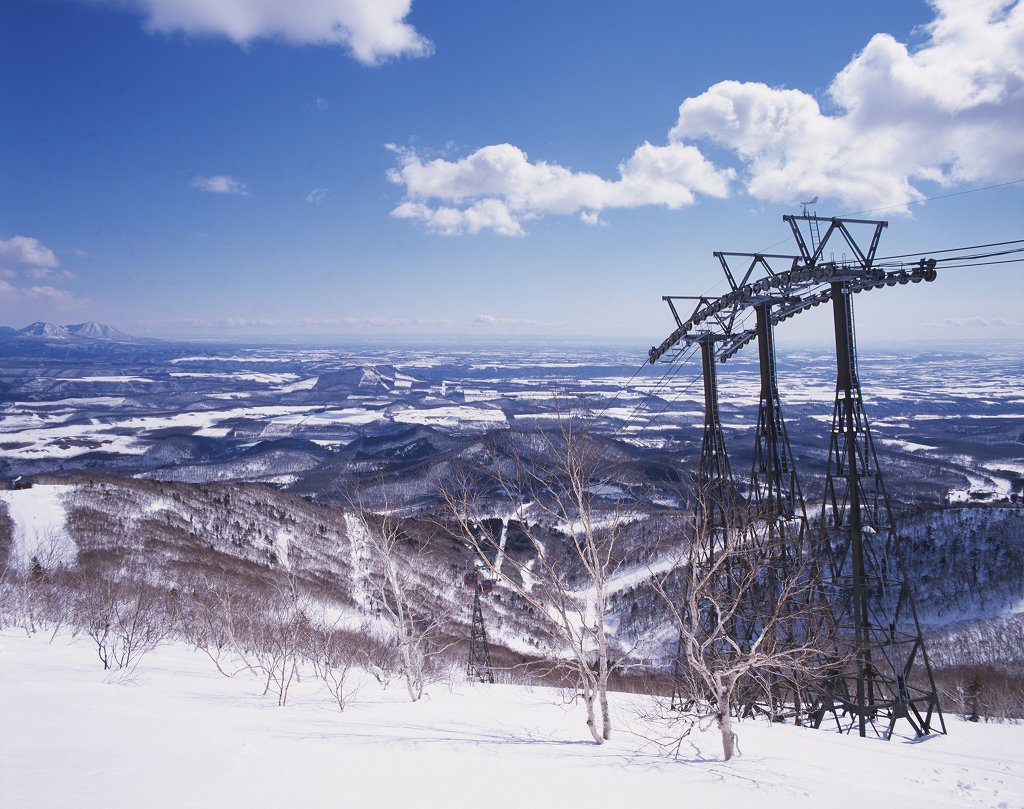 Source: https://twitter.com/67dendela/status/859864201271037952
Sahoro Resort Ski Area is just a quick 90 minutes by train from New Chitose Airport. Plus, if you ride the gondola all the way up, at the top of the mountain is a shinto shrine, Sahoro Jinja, which honors the God of the mountain. Famous as a great place to snap some photos, grab a pic here with the bright red tori gate jutting through the alabaster white of the snowy peak.
【Details】
Sahoro Resort Ski Area
Address: Karikachi Kogen, Shintoku, Kamikawa District, Hokkaido Prefecture
Hours: 9:00am - 6:00pm
Pricing information and schedule may not be up to date and are subject to change without notice. Please check before your trip.
Related ski resorts
| | |
| --- | --- |
| Longest run distance | 3,000 m |
| Maximum gradient | 39 ° |