Tucked away in the mountains of Tone-gun, Gunma Prefecture is one of the best reviewed ski resorts in the country among domestic and overseas tourists alike: Oana Ski Area. The resort has gotten high praise on review sites with visitors writing that, "There's barely any crowd, so you can really take it easy when skiing," and, "It's the perfect place for beginners to practice." This ski resort is located 700 meters above sea level. In the winter, the resort gets down to 7 degrees below freezing! It gets so cold here, people's runny noses even start to freeze, but at the same time, thanks to the cold, the resort gets 100 centimeters of snow from February to March. Oana Ski Area offers plenty of winter activities that let guests really get their fill of the great snowfall the resort enjoys. With areas set aside for guests to enjoy sledding and snowshoeing, there are plenty of other activities to enjoy for young children not yet old enough to ski. In the big, wide-open plaza, you'll hear a chorus of laughing children building snowmen and having snowball fights. You'll also find onsen ryokan dotted around the area, some dating back to 1922, as well as sightseeing spots. Though you may be here to enjoy all the great skiing Oana offers, don't forget to take a dip in one of their relaxing onsen.
Skiing on the cheap: Shoot for weekdays!


If you head to Oana Ski Area on a weekday, you'll have the chance to get lift tickets at a discount. On weekends and national holidays, lift tickets will run 3,000JPY for adults and 2,500JPY for children, but on weekdays, these prices drop to 1,500JPY and 1,000JPY, respectively. That's basically half off if you go during the week!
Plus, if you are planning to bring your family of 4, family lift tickets (2 adults, 2 children) at 6,000JPY can help save you even more money. For families looking to get in a full day's worth of skiing, at 1,500JPY per person, this is a great choice that's easy on the wallet.
Plenty of winter activities for the kids


Source: http://ooana-ski.com/access.html
Right next to lift #2 is a large plaza for winter activities. This area is off limits to skiers and snowboarders. This means you don't need to worry about anyone coming zipping through the plaza if you're there playing with your children. Since there's no need to worry about getting run into by skiers, you can play here with your kids to your heart's content.
Build a snowman, have a snowball fight, watch as the children frolic in the snow and have the time of their lives. We're sure when you see the smiles on the kids' faces, you'll be glad that you came out to Oana.
Another great point about the plaza is its long horizontal layout. Even when it's crowded, kids won't run into each other, so you can watch them sled down the hill with peace of mind. Entrance to the plaza is free, but sled rentals cost 500JPY per sled.
Perfect for beginners: Try honing your skills with a ski lesson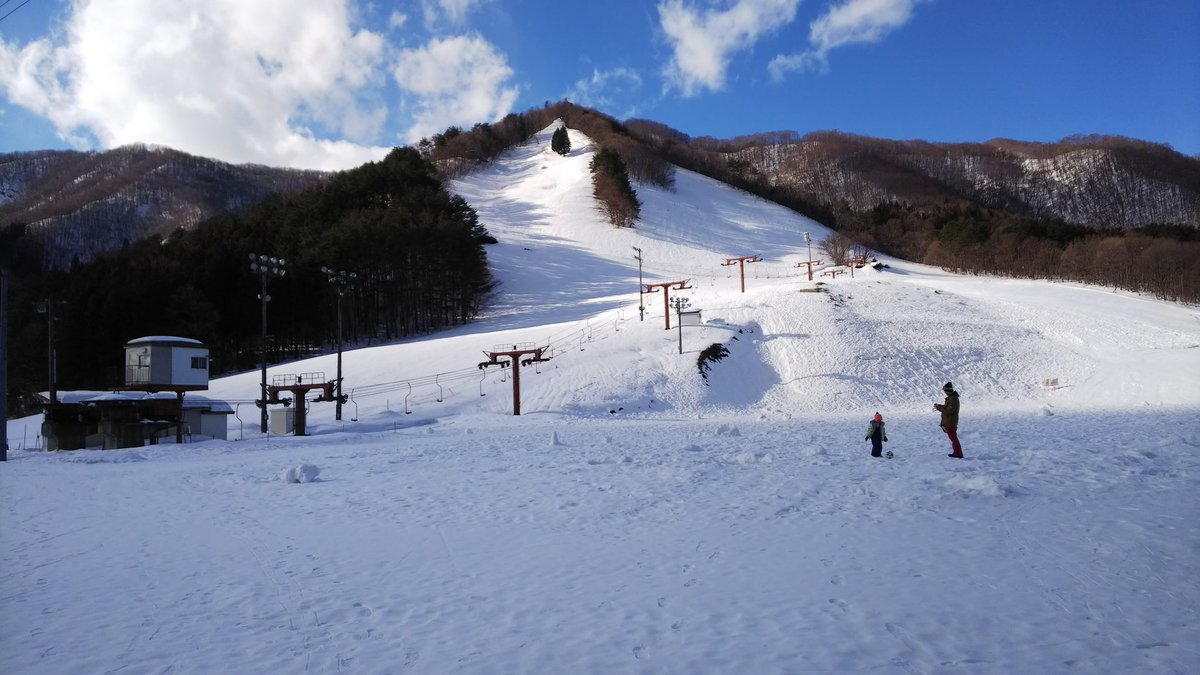 Source: https://twitter.com/monkichi_HG/status/950969298847129601
Oana Ski Area offers plenty of different choices when it comes to ski lessons. Oana Ski Area offers 4 different plans when it comes to lessons: Kids Lessons, Junior Lessons, Regular Lessons, and Private Lessons. Each of these plans is targeted at novice skiers, so for those of you worried you might not be able to keep up with the rest of your group, have no fear!
Full-time, experienced instructors will show you how to hit the slopes and provide detailed instructions on what you need to know. Using a special mat, instructors will show you how to hold your poles, how to fall, how to move left and right, and how to brake over the course of your 2 hour lesson.
Incidentally, kids lessons are 2,000JPY per hour. In the event that your child gets tired of ski school, you can just pay for the one hour, making these lessons easy on the pocket book.
For those who want to spend the whole day really getting down all the basics, we recommend trying the Ski School Special Pack. This includes a full day ski rental (including skis, poles, and snowshoes) as well as either a half day or full day lesson. Half day lesson plans start at 4,000JPY, while full day plans will run 6,000JPY, which make for a great deal.
Air boarding: The thrill of floating in mid air!


When most people think of ski resorts, the only thing that might come to mind is skiers and snowboarders, but there's more to Oana than just that. At Oana Ski Area, there are tons of thrilling winter activities to try!
But even with so many choices, what we'd like to recommend you try is air boarding! An air board is a rubber board filled with air that you ride, allowing you to zip down the mountain incredibly fast! It's a totally new kind of winter sports experience! With air boarding, you lie down on the board, and having your face so close to the snow makes the ride all the more exhilarating!
Just a couple dozen centimeters above the ground, you can achieve speeds of up to 40 kilometers per hour on this wild thrill ride. Oana Ski Area is one of the few ski resorts in the country where you can try air boarding. Don't miss out on this intense experience! We're sure you'll remember it for a lifetime. Prices for air boarding are 7,000JPY for a half day, and 12,000JPY for a full day.
Come make lasting memories at Oana Ski Area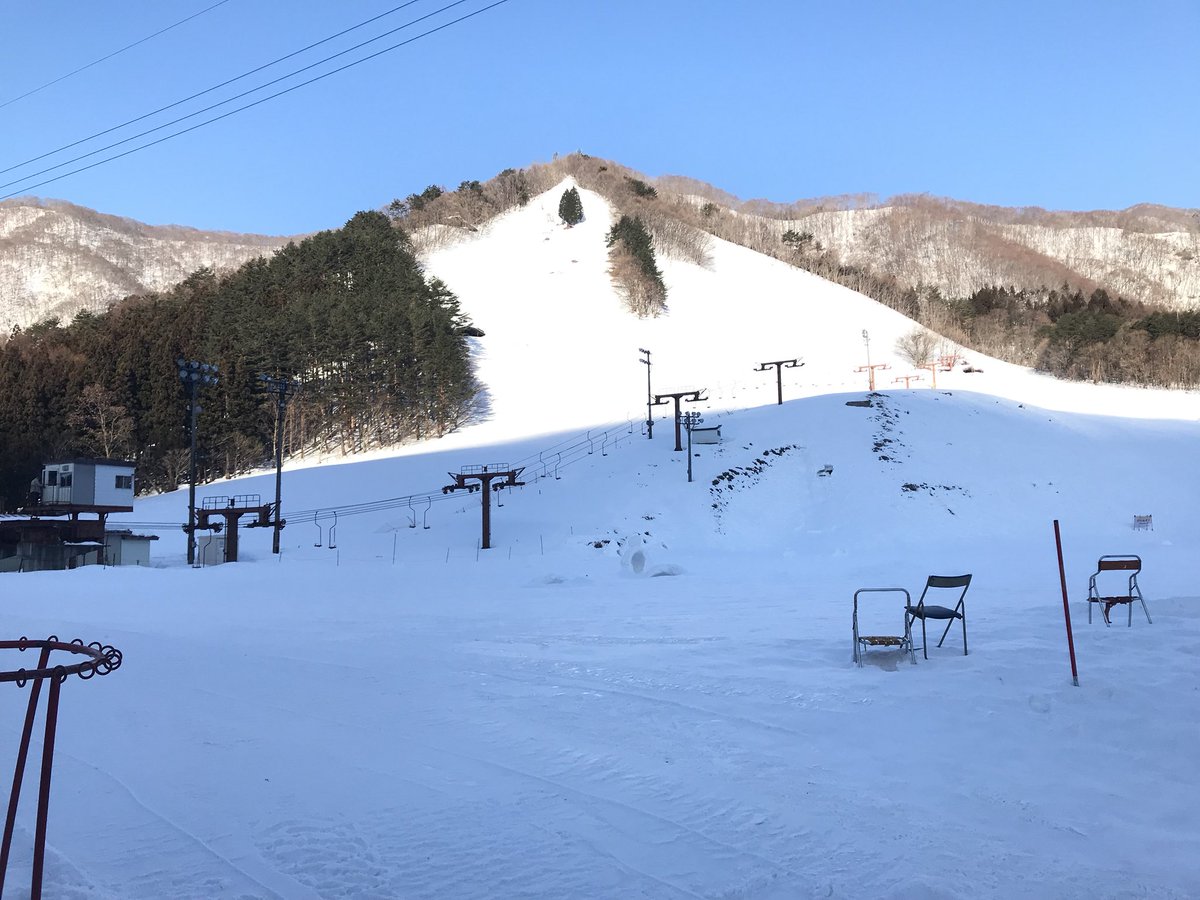 Source: https://twitter.com/oana_ski/status/963553552042934272
Well, what do you think? Oana Ski Area is a great resort where beginners can put their mind at ease and get the most out of their time skiing. At just 90 minutes by bullet train on the Joetsu Shinkansen from Tokyo, being able to get there so quick from the big city is just one more feather in Oana Ski Area's cap. And with lots of onsen nearby, come out and enjoy both the slopes and a truly Japanese cultural experience.
【Details】
Oana Ski Area
Address: 277 Oana, Minakami-machi, Tone-gun, Gunma Prefecture
Hours: 8:00am - 4:30pm
Pricing information and schedule may not be up to date and are subject to change without notice. Please check before your trip.
Related ski resorts
| | |
| --- | --- |
| Longest run distance | 400 m |
| Maximum gradient | 20 ° |