Kagura Ski Resort is located in the Yuzawa area of Niigata Prefecture, one of the most famous ski resort areas in Japan. As it's in an area that's easy to get in, it only takes about 2 hours to get to from the Tokyo metropolitan area. With a max elevation of 1,845 meters, it boasts one of the highest-elevation slopes in the Yuzawa area. For this reason, the snow quality and the amount of snow is at a very high standard, meaning its season is relatively long. Kagura Ski Resort is known for its location, which allows visitors to get the best out of the great outdoors. In this article, we'll be detailing things that make this ski resort great.
Expansive slopes across three areas!


Kagura Ski Resort is one of the largest-scale snow areas in Yuzawa, and is comprised of three slopes - Kagura, Mitsumata, and Tashiro. Each of these slopes are so large they could be their own ski resort - so there's plenty of room for you to have some dynamic skiing/snowboarding experiences on, whichever slope you go for. In this article, we'll explain a bit about the characteristics of each of these three areas.
Look out over the extraordinary Yuzawa scenery from the Kagura Area


The Kagura Area has the highest elevation of the three slopes, which means it has the best powder snow. Its season is also the longest, since it has so much snowfall. Many people are struck by the scenery they can see from near the summit, which is something you'll want to see at least once if you come to Kagura Ski Resort.
Most of the courses up here are geared towards intermediate- to advanced-level skiers, so we wouldn't recommend this area for a first-timer. But feel free to challenge yourself to these courses if you've brushed up your skills in the more beginner-oriented areas.
Head to the Mitsumata Area for a wide array of courses


The Mitsumata Area is known for its diverse range of courses. We recommend this area for beginner- to intermediate-level skiers, as there are so many different kinds of courses with varying levels of difficulty. The 4,000-meter long course is perfect for people who want to speed down the slopes.
There's also a park next to Kagura High-Speed Lift No. 1 with a variety of fun things to do. There are a lot of different items, making this the perfect place for skiers and snowboarders alike to brush up their tricks and techniques.
Ski languidly down the expansive slopes of the Tashiro Area


The slope at the Tashiro Area is known for its beautiful scenery, evocative of a Scandinavian resort. We recommend that people who aren't used to the snow get some practice here, as there are many beginner courses. And because this area is so expansive, you'll be able to take your time and ski/snowboard languidly down the slopes with grace.
The Tashiro Area and Naeba Ski Resort are also connected by a cable car known as the Dragondola. If you have a Shared Pass, you'll be able to go back and forth between the two areas. We recommend this for people who want to experience a variety of courses, as it only takes about 20 minutes one-way.
Lots of amazing accommodation options throughout the area


Seeing as Yuzawa is one of the most famous snow resort areas in Japan, there are a lot of accommodations you can choose from.
There are many areas with ryokan (traditional Japanese inns) located at the base of the mountain, at which you can stay for reasonable prices while enjoying some onsen and sight-seeing. Some of the more popular ryokan include places like the Futai Ryokan Area, the Mitsumata Ryokan Area, and the Oshima Ryokan Area. These areas will provide you with warm homemade food, onsen you can visit as a group, and customer service that is based in the traditions of the local area.
The Naeba Prince Hotel is a good choice as well, if you're looking for more of a resort experience. It's a bit pricier compared to the guesthouses, but the quality of the rooms and the food are extraordinary. The hotel is also linked directly to the Tashiro Area, so it's very easy to get around. There are many advanced skiers who use the hotel as a base to challenge themselves to the various mountains in the Yuzawa Area.
Check out Wadagoya if you want to enjoy the great outdoors!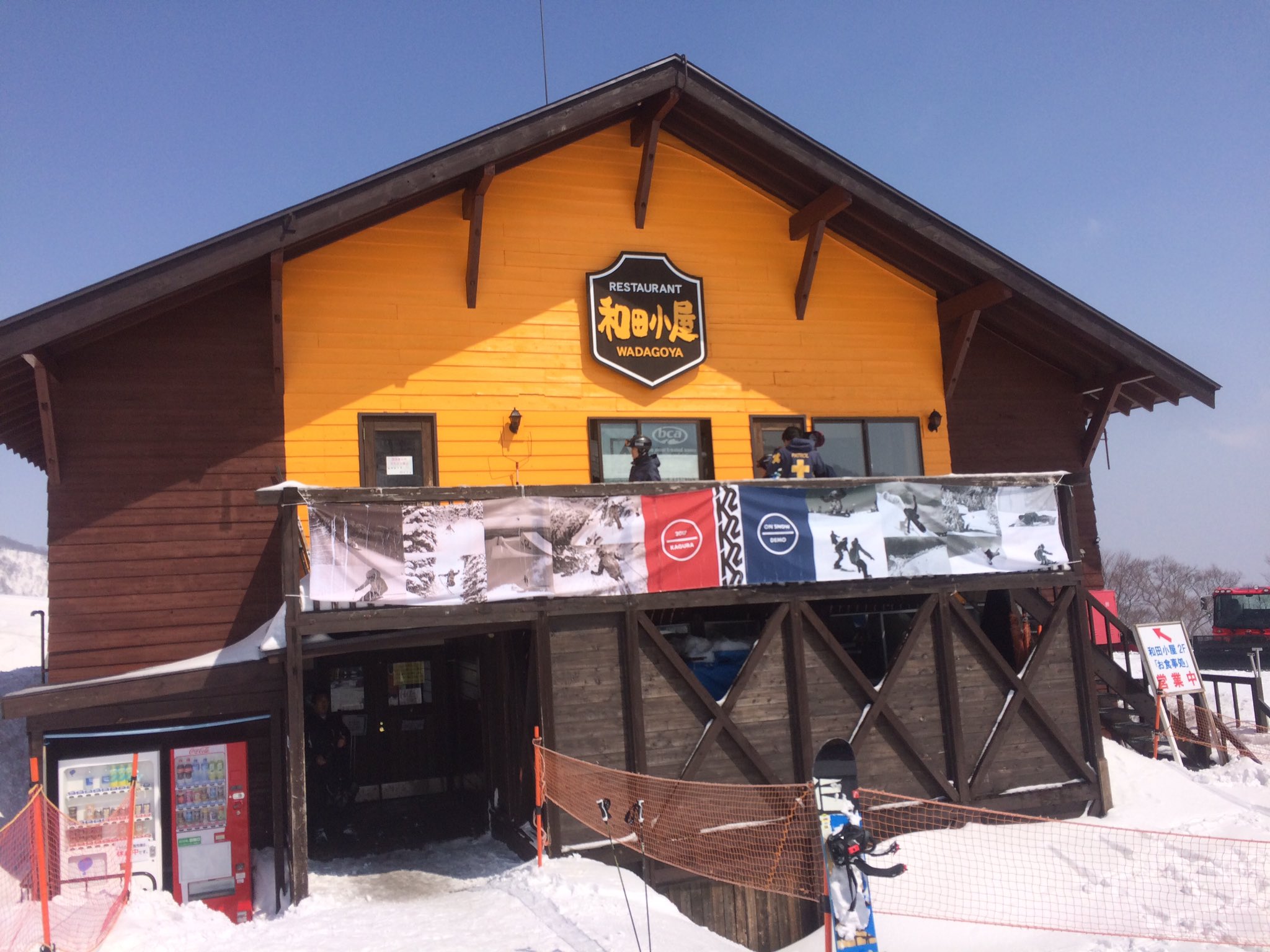 Reference: https://twitter.com/8hatchi?lang=ja
Wadagoya, located near the middle of the slope, is a cozy mountain cabin with a warm, woody atmosphere. At a 1,380-meter elevation, it's a bit harder to get to than most other accommodations, but it is perfect for those who just want to enjoy and get the most out of the outdoors.
There are some outdoor experiences you can only get here - like going out to ski in the early morning, challenging yourself to some tree skiing, and trying out the various courses available around the cabin.
At night, you can gather around the fireplace with some of the new friends you've made and just talk and have fun. Stay in a mountain cabin and you'll find yourself getting along with and befriending a lot of the other guests, as more often than not most are winter sports enthusiasts. Part of the fun is enjoying these chance encounters.
Lots of facilities - perfect for families


The Mitsumata Area and Tashiro Area each have a station housing a rental shop, a small store, changing rooms, coin lockers, and more. The Mitsumata station has a free rest area, which means you can get in some shut-eye if you get there at night.
Each of these stations also has a standalone onsen nearby for day trips, where you can go and warm your cold body after skiing.
There are also many restaurants within the stations and on the slopes, all of them high-quality. Especially popular is the pork cutlet rice bowl at Restaurant Wadagoya. The combination of the rice, a Niigata Prefecture specialty, and the juicy pork cutlets will keep you coming back for more. The stewed beef lunch set at Restaurant Alyeska in the Tashiro Area is also popular.
A large-scale snow resort you can enjoy on your own or with family


The best part of Kagura Ski Resort is its expansive slopes, which provide good fun for every kind of person. It's a good place to work by yourself on your own skills, and also to come with family to relax and enjoy the snow.
Even in the Yuzawa Area, with so much competition around, this is one of the all-around best ski resorts. Why not come and visit if you want to get the most out of your experience in the snow?
Pricing information and schedule may not be up to date and are subject to change without notice. Please check before your trip.
Related ski resorts
No. 1
Ski Resort
No. 1
Ski Resort