Tambara Ski Park is located in Tambara Kogen in Numata City, Gunma Prefecture, and is operated by Tokyu Resort Service Co., Ltd. Tambara Ski Resort is known for its beginner-friendly courses, without much steepness and located on the mostly gentle slopes of Mt. Kanomata. It's a ski resort that everyone can get the most of - from children to adults, and from beginners to advanced skiers. It's very easy to get to, at less than 3 hours away from Tokyo Station by Shinkansen, and 2.5 hours away by car from the Tokyo metropolitan area. In fact, many tourists visit on day trips because it's so easily accessible. They also offer a variety of rental gear. The fact that you can just arrive empty-handed and enjoy skiing whenever is one of the reason Tambara Ski Park is so popular.
Tambara Ski Park is very easy to get to


One of Tambara Ski Park's charms is definitely its accessibility from Tokyo metropolitan area. It's less than 3 hours away from Tokyo by Joetsu Shinkansen, and there's even a free shuttle bus that goes from Jomo-Kogen Station - the nearest station - to the ski resort. It's also budget-friendly, as they offer a reasonably priced set that includes round-trip Shinkansen tickets, access to round-trip tickets for the free direct shuttle bus, and a one-day lift ticket (9,800 yen - 10,300 yen).
Gentle, expansive beginner-friendly courses


Reference: https://www.tambara.co.jp/skipark/course-map.php
Tambara Ski Park is home to very long-distance courses, with a longest run distance of 2,550 meters. Because the courses are so long, you'll spend less time moving to and between courses, and more time actually skiing.
It feels great and refreshing to go down the sheer white slopes - which stretch as far as the eye can see - while feeling the crisp winter air on your skin. There are also a number of thrilling ups and downs on the course. Snow particles float and sparkle in the air, atop a vast white expanse of snow. Part of the charm of the long-distance courses at Tambara Ski Park is being able to enjoy these kinds of sceneries.
The ski resort also offers courses oriented for intermediate skiers, which allow you to look out over Lake Tambara, as well as a steep, exhilarating course for advanced skiers. And because all of the courses are so wide, you won't have to worry about bumping into other skiers and causing an accident.
There's no need to worry about getting lost from your friends and families as well, because all of the courses are designed to end in the same area in front of the rest house.
TambaLand, a designated sledding and play area


Reference: https://www.tambara.co.jp/skipark/kids.php
TambaLand is located a short walk away from the entrance/exit of Tambara Ski Park. TambaLand is an area packed with activities for children, from several types of sledding activities - down a gentle slope - to snow striders.
This is a great place for parent-child bonding, but also a great place for children to befriend each other - with many children becoming friends before they even know it. The sound of children's laughter echoes across the park, as they battle each other in snowball fights and go sledding down the slope.
Snow striders are pedal-less bicycles that can be used on the snow and have recently grown popular amongst small children. And with games that involve throwing small snowballs at faraway targets, and much more, TambaLand is the perfect place for small children to play in the snow.
An assortment of stylish ski rental gear


Reference:https://twitter.com/yukimaji19/status/804294279048953857
Tambara Ski Park offers an assortment of rental gear, including full sets of ski wear, skis, etc. as well as smaller items like knit hats and ski goggles. They offer everything you need for skiing, from the Ski Set (starting at 4,500 yen for skis, ski boots, and ski poles) to the 3-Piece Set (starting at 2,500 yen for gloves, a knit hat, and ski goggles).
They also rent out a set with ski boots from popular snow wear brand BURTON, which is favored amongst many skiers. Wear those, and you'll be able to ski in style.
Because there are so many people on the slopes, it's good to wear bright colors like red, blue, pink, or orange so your friends/family can find you if you get lose amongst the crowd.
Beginner-friendly ski lessons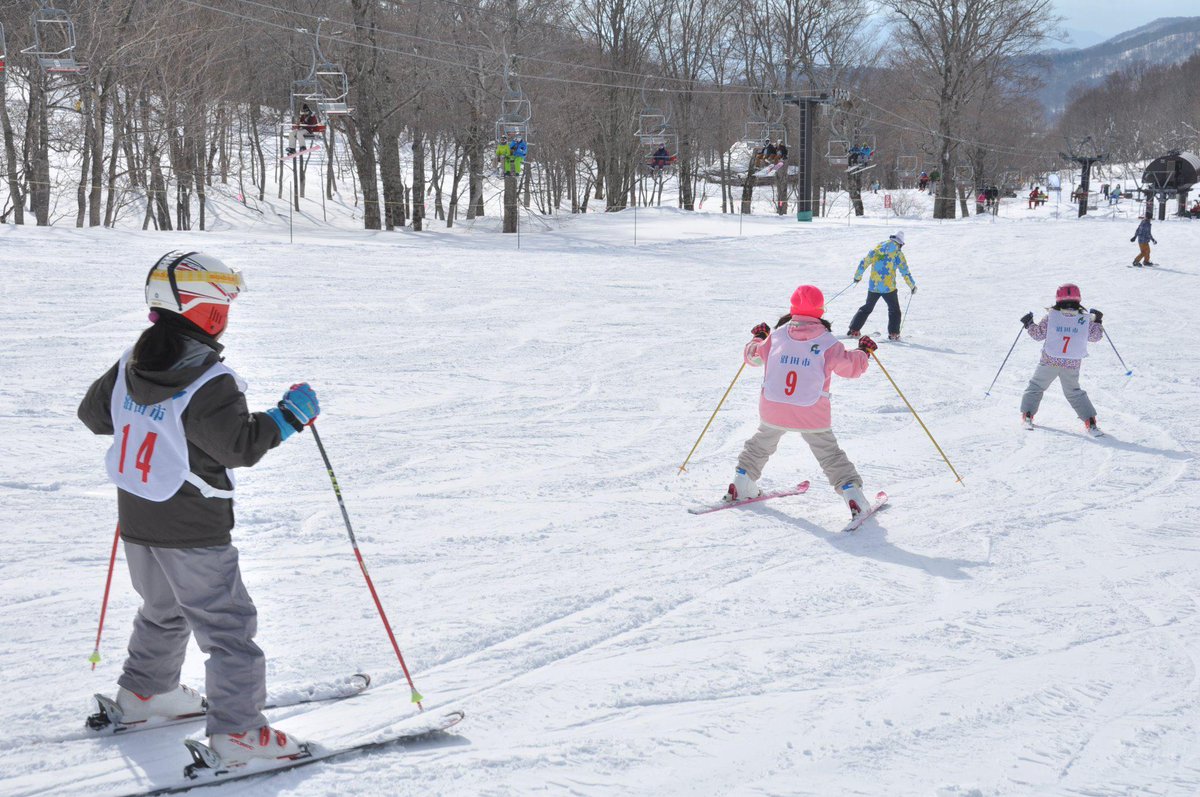 Reference:https://twitter.com/NumatacityPR/status/559263810091888640
Tambara Ski Park also offers periodic beginner-friendly ski lessons. The ski lessons in TambaLand are open to children 3 years old and above. They also offer private lessons, in case you want to learn all you can without worrying about others around you.
A dedicated coach will give you step-by-step instructions on how to use the ski poles, how to turn, and even how to trip properly - so there's no need for first-timers to be nervous.
A free Kids' Corner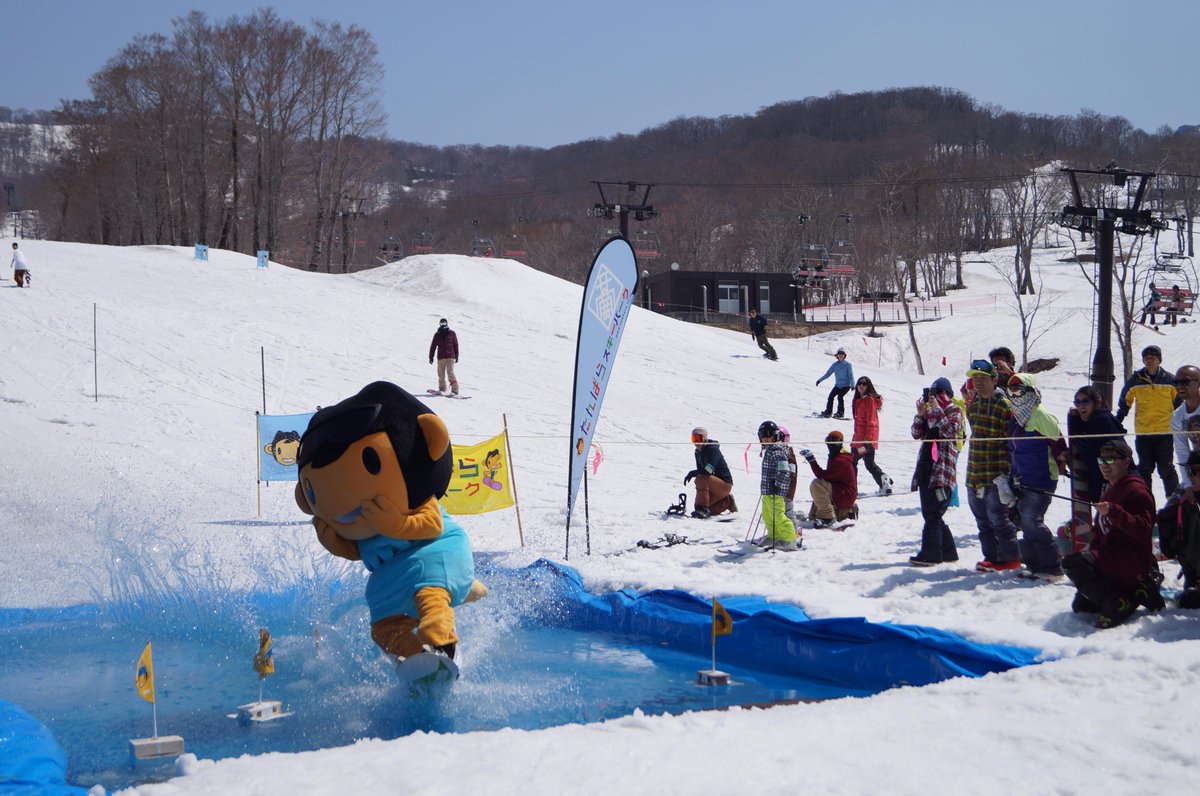 Reference: https://twitter.com/tambaraskipark/media
There's also a Kids' Corner in the rest house at the base of the slopes. It's equipped with picture books, building blocks, and other toys that children can play with in the warmth and shelter of the indoor space.
The rest house even houses restaurants. From crepes to curry - isn't one of the joys of a ski trip the ski resort food?
Take a walk through the forest on the snowshoeing tour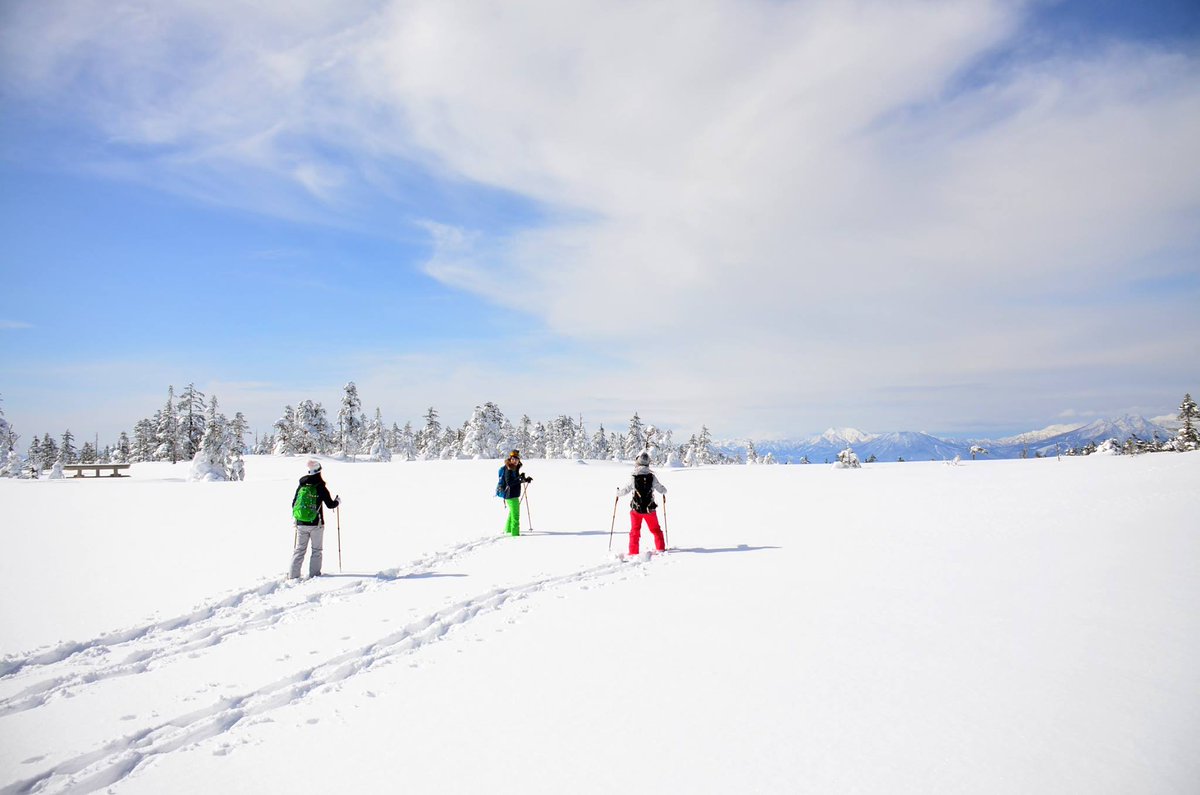 Reference:https://twitter.com/shigaofficial/status/935063619170996224
Other than the skiing, we recommend the snowshoeing tour. Snowshoeing is an activity in which you wear shoes made specially for walking in the snow (snow shoes) to hike through snowy plains and forests. The greatest thing about snowshoeing through the forest is that feel of having that vast snowy landscape to yourself.
Look behind you, and the sight of your group's footsteps - the only footsteps in otherwise virgin snow - will feel almost mystical. When you're tired, you'll be able to go into an igloo (a house made of snow) to eat snacks and drink warm drinks - another extraordinary experience. A dedicated instructor will provide full support and guidance along the way, so there's no need to worry about getting lost, even if this is your first time.
Ease your aches and pains at Pension Morgen Rote


Reference: https://www.facebook.com/PenshonMorugenrote/photos/a.538001866280930.1073741830.482602425154208/1555570197857420/?type=3&theater
Once you're done with skiing, you can ease your aches and pains at Pension Morgen Rote. It's very easy to get to, at only a 2-minute walk away from TambaLand. Since it's so easy to get from here to the ski resort, you'll be able to get the most out of your skiing experience.
The greatest thing about Pension Morgen Rote is the stone bath, which allows you to look out through a window onto the snowy mountain landscape. It's open 24 hours, and can even be rented out to families. That way, you can enjoy the onsen without worrying about the other people around you. Relax in the onsen and ease the fatigue of the day's exercise.
And after your bath, why not try some duck hot pot - a local specialty? Duck meat has a crisp texture, and an amazing umami flavor that rushes out with every chew of the meat. It's so good that some people will even come to this spot just to eat this dish.
【Details】
Pension Morgen Rote
Address: Tanbarakogen, Kamihotchi-machi, Numata, Gunma Prefecture
Opening Hours: Check-in at 3:00 pm, check-out at 10:00 am
Homare Kokko Sake Brewery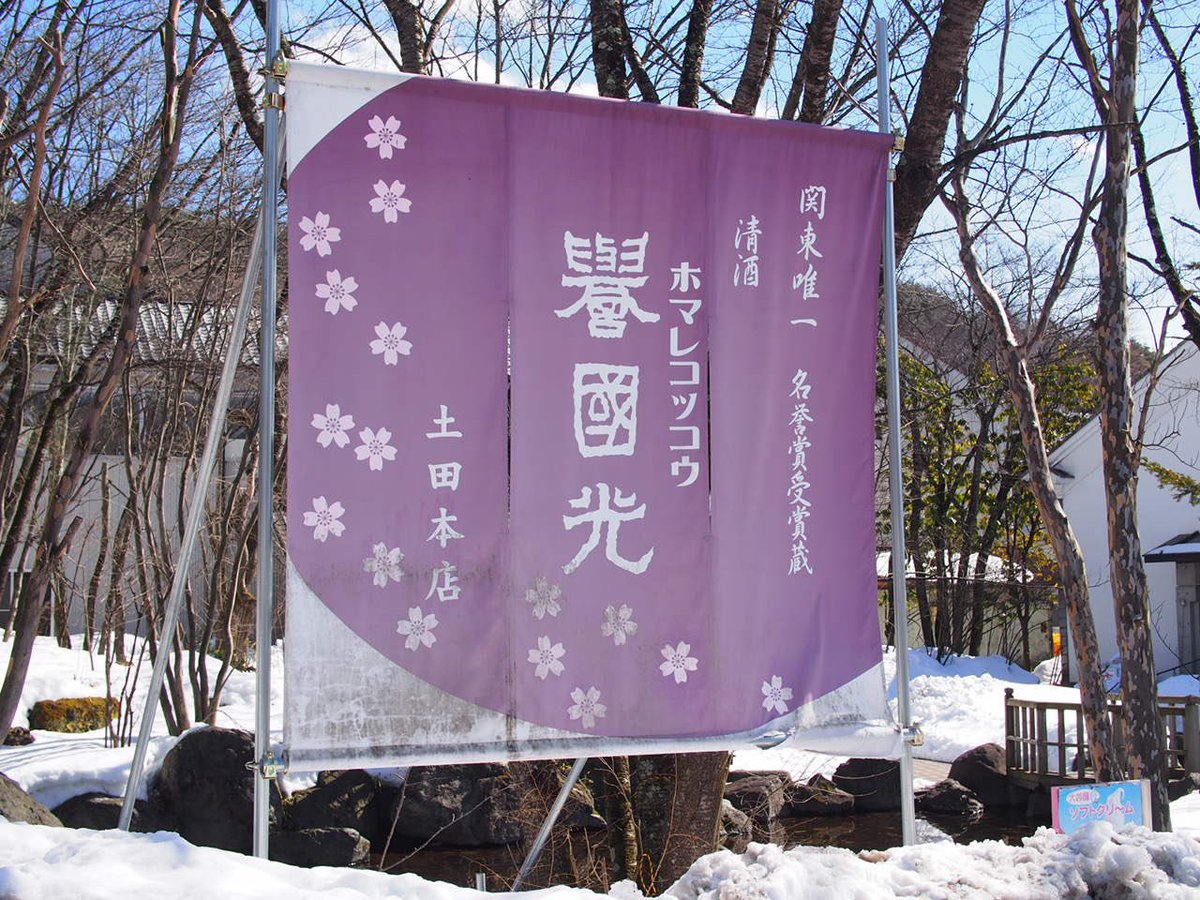 Reference:https://twitter.com/hirokamodasu/status/835377865445158913
Skiing is fun, but so is going on a factory tour at Homare Kokko Sake Brewery. Homare Kokko Sake Brewery is a brewing company established in 1907. There's a store within the premises of the brewery where you can drink samples of all the alcohol in the store. There's all kinds of alcohol, from plum wine to Japanese sake - try them out.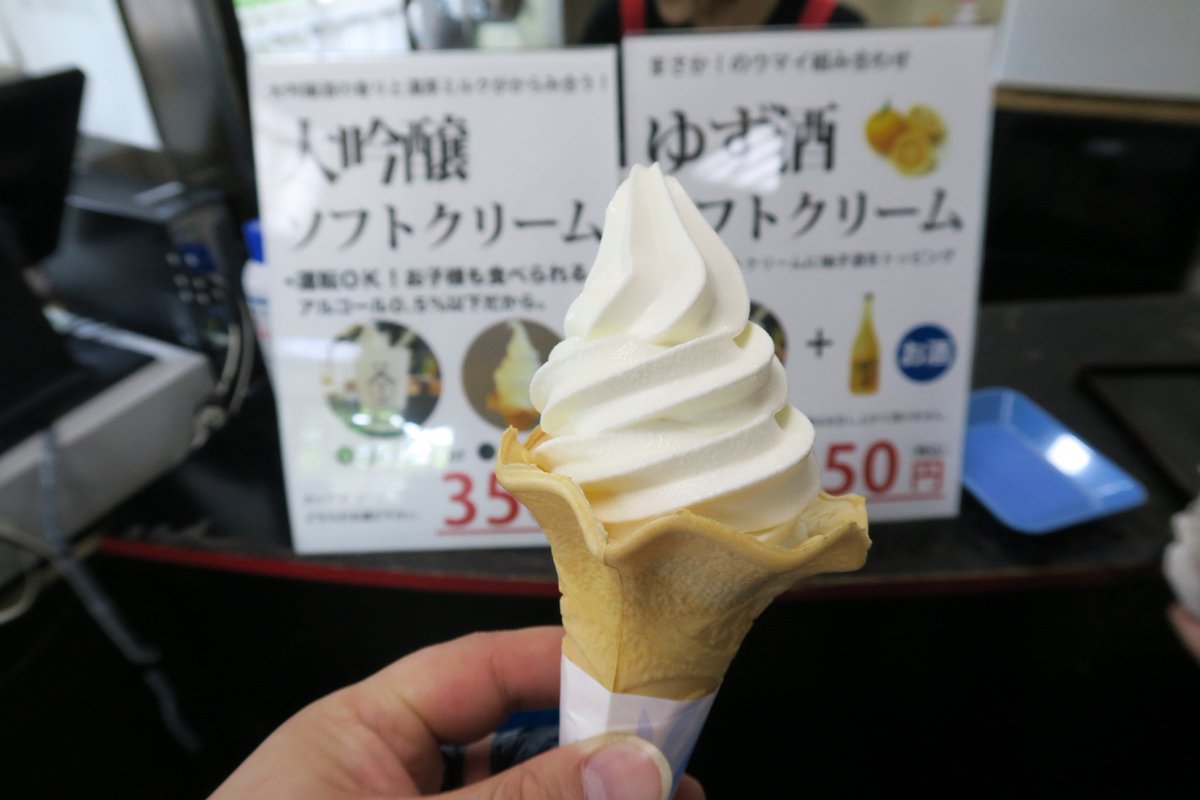 Reference:https://twitter.com/gorry5/status/886088018506858497
Something you have to eat if you're at Homare Kokko Sake Brewery is the Daiginjo soft-serve, made with Japanese sake. The combination of the alcohol and the vanilla is exquisite - a flavor you'll never forget once you've had it. And don't worry - it's non-alcoholic, which means you can enjoy it even if you're driving, and with your kids too.
At only a 30-minute drive away from Pension Morgen Rote and Tambara Ski Park, it's well worth the visit.
【Details】
Homare Kokko Sake Brewery
Address: 2691 Kawabayubara, Kawaba-mura, Tone-gun, Gunma Prefecture
Opening Hours: 9:30 am - 5:00 pm
Getting in some skiing? Enjoy the surrounding area while you're at it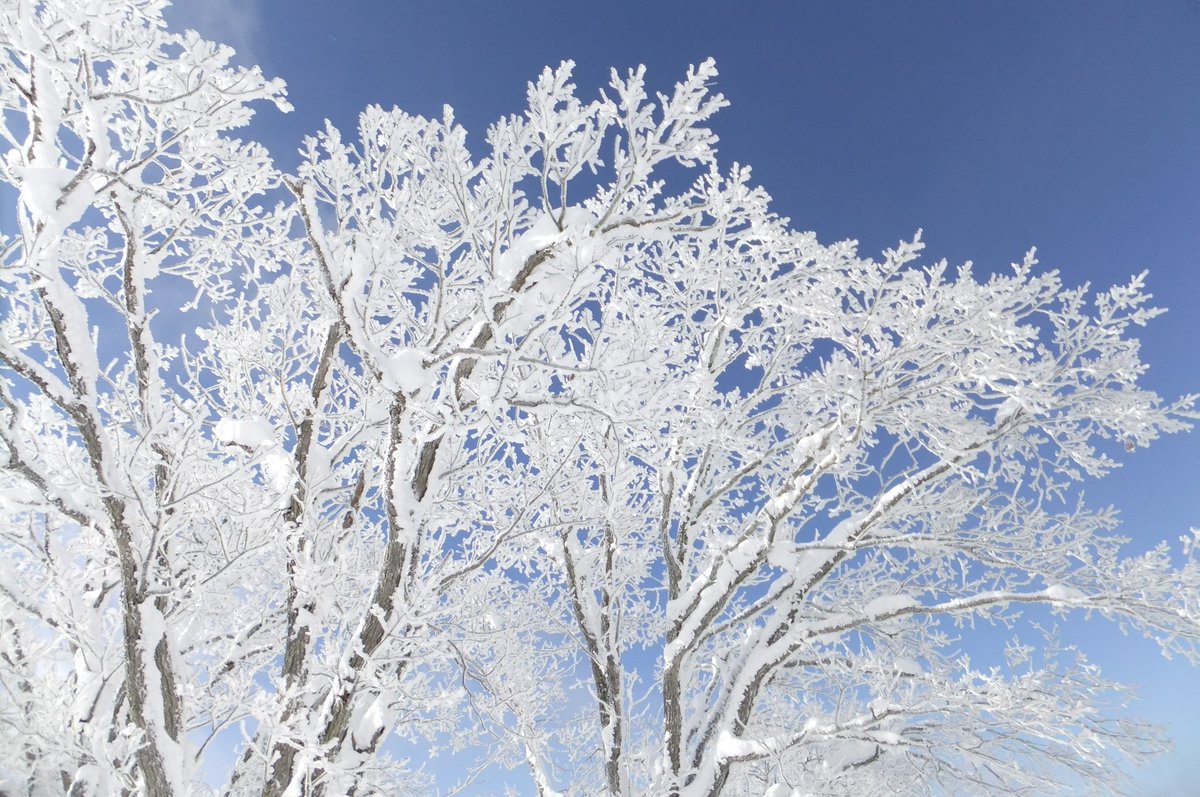 Reference:https://twitter.com/kaminoyamakanko/status/937855681272487936
Were we able to convey all the charms of Tambara Ski Resort? Tambara Ski Park is equipped with a variety of gentle, expansive courses, as well as a play area for children.
As such, this is a ski resort for the whole family - from children to adults alike. Once you're done with skiing, we recommend you go on a snowshoeing tour or relax at the hot springs - and just in general create wonderful memories of your trip.
【Details】
Tambara Ski Park
Address: Tanbarakogen, Numata, Gunma Prefecture
Opening Hours: 8:30 am - 5:00 pm
Pricing information and schedule may not be up to date and are subject to change without notice. Please check before your trip.
Related ski resorts
| | |
| --- | --- |
| Longest run distance | 2,550 m |
| Maximum gradient | 25 ° |
Adult 2 people1 night