Ryuoo Ski Park, located in Nagano Prefecture, is one of the largest-scale ski resorts even in the Kitashiga Kogen Area. Ryuoo Ski Park is popular every year amongst skiers and snowboarders both in Japan and overseas - with its greatest draw being the view from the 1,770-meter summit, where you can get a vast, panoramic view of the sea of clouds stretching beneath you. The summit is also home to the SORA terrace cafe, which also acts as a sort of observatory for the sea of clouds. It's very popular every year amongst tourists for being a ski resort you can enjoy without actually skiing. It takes about 2 hours to get to Ryuoo Ski Park from Tokyo by Hokuriku Shinkansen, and less than 3 hours from Osaka. There's also a free shuttle bus that leaves from Yudanaka Station - the nearest station to Ryuoo Ski Park - so your trip from the train station to the resort will be very simple.
Ultra-large-scale ropeway, one of the largest in the world, that can carry 166 people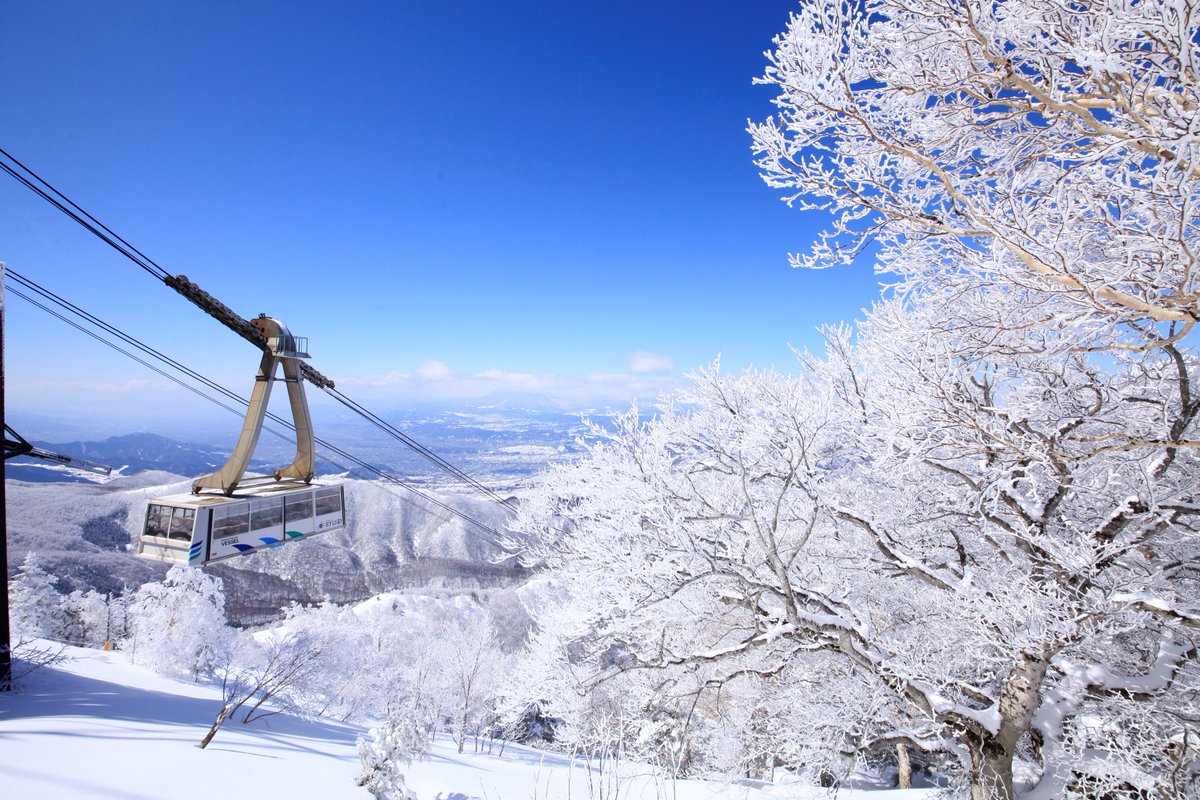 Reference:https://twitter.com/info_jet/status/921367940435296256
The Ryuoo Ropeway, which goes from the base of the mountain to the summit, is 2 kilometers long and is one of the largest ropeways in the world. It's great at what it does - capable of carrying a maximum of 166 people at once.
The trip takes about 10 minutes total. You'll get to see more and more of the surrounding scenery as you get closer to the summit, and seeing the vast forest stretching out beneath you is a truly mystical sight.
Normally, you'd get sleepy riding in a vehicle after a long day of skiing, but the sights you can see from out the window are so extraordinary that you'll find yourself wide awake and marveling at the scenery.
The best observatory is SORA terrace cafe, on the summit of the mountain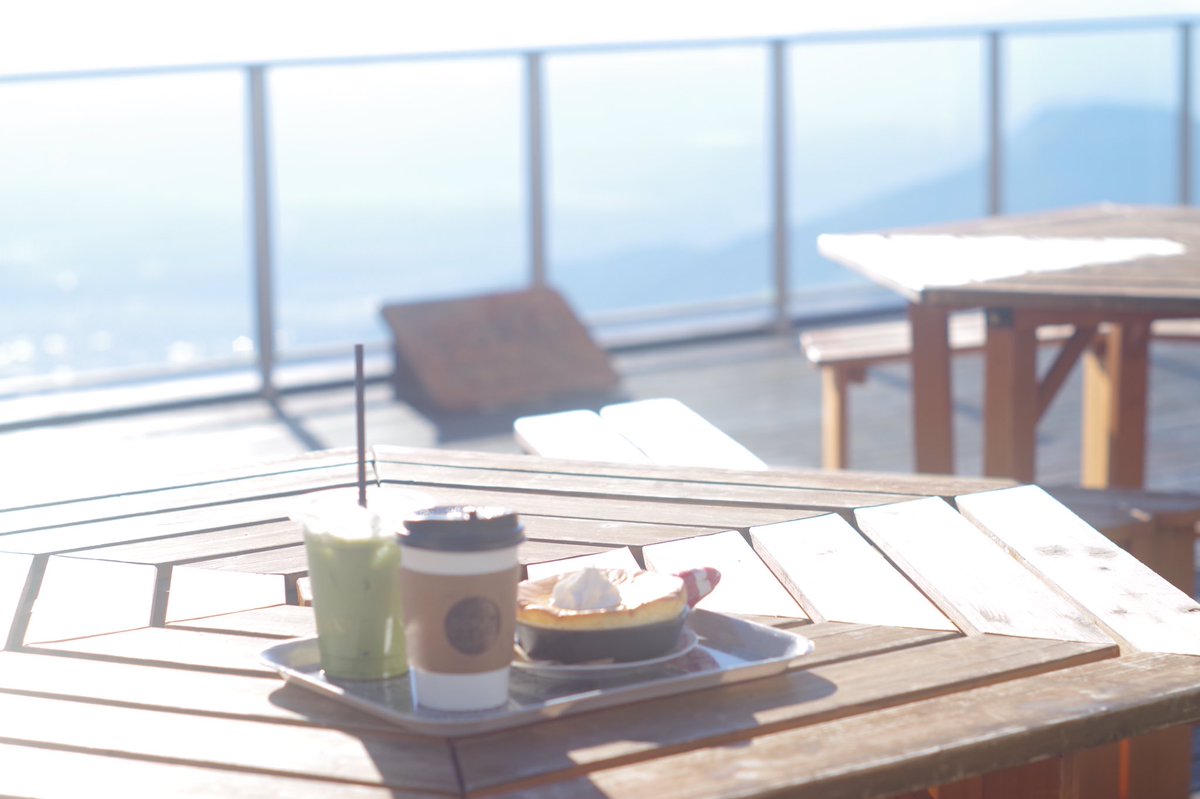 Reference:https://twitter.com/shinyukki/status/770893004361969664
It's great to stand outside and take in the view, but depending on the weather, it may feel a bit chilly outside. The SORA terrace cafe, located on the summit of the mountain, is perfect for that. Just sit inside and warm up while gazing out at the scenery.
The SORA terrace cafe, which opened just recently in August 2017, allows you to enjoy your meal while giving you the feeling of being atop the clouds, and looking out over awe-inspiring scenery.
The most popular item on the menu is the Unkai (sea of clouds) pie-topped soup. This dish is made to look like a sea of clouds, and makes liberal use of the nemagaritake (a kind of bamboo shoot), a local specialty known for its slight sweetness and plump, slippery texture.
The menu is just full of dishes you can't get anywhere else, including Unkai (sea of clouds) marshmallow, which is made to look like the fluffy clouds that surround the summit. Definitely check them out!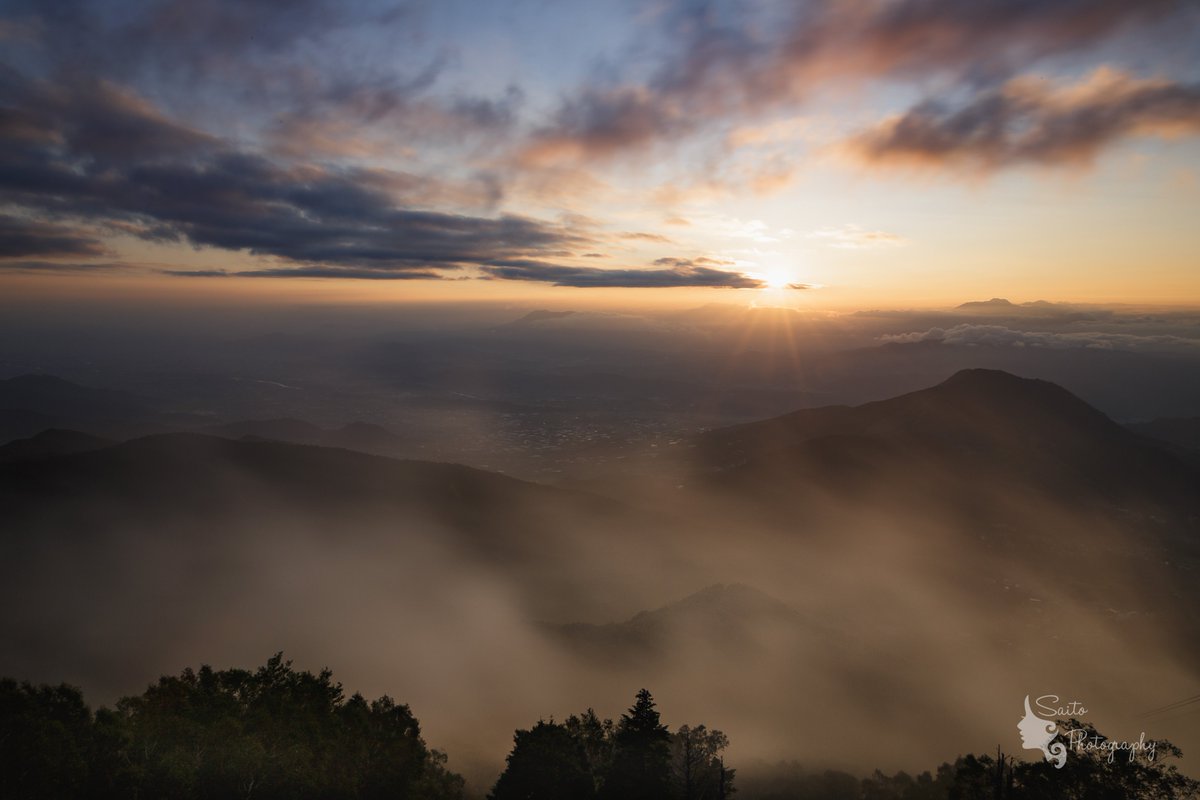 Reference:https://twitter.com/atomu0808/status/905068470202621953
In the evening, you'll be able to see the sun going down the horizon at eye level. When the mountains are lit with the glow of the beautiful sunset, the area is filled with a warm, almost magical atmosphere. If you're going there for that view, it'd be good to get there around 1-2 hours before the sunset (4:00 pm - 5:00 pm) to wait for it.
You won't have very many opportunities to see the sunset from such a high elevation, so make sure to go experience it if you're at the ski resort.
We also recommend the terrace seats in particular to those who want to look out over this awe-inspiring scenery, and don't mind a bit of cold. People from all over Japan come here every year to try to capture the sunset in all its red and orange glory.
【Details】
SORA terrace cafe
Opening Hours: 9:00 am - 6:30 pm
Wide variety of course, with a side of amazing scenery


Reference: http://www.ryuoo.com/snow/gelande/index.php
It's not just the extraordinary scenery that makes Ryuoo Ski Park so popular. One of its greatest draws is its wide variety of courses, all of which make use of the high elevation of the ski resort itself. There are three slope areas, with over 17 courses.
The most well-known of these courses is the "Kiotoshi Course," a thrilling course for advanced skiers/snowboarders that lets you go down the slopes while maneuvering between the trees of the forest. And when we say beginner's courses, you might find yourself envisioning a short course, perhaps in a lower elevation - something you may get bored of.
Ryuoo Ski Park's beginner's course - the "Skyland A Course (Beginner)" - is different, however. This is a long-distance course, boasting a length of 1,370 meters, that starts at the 1,930-meter summit of the mountain.
Although it starts at the summit, the slope is gentle and the course wide enough that there's no need to worry about running into other skiers and snowboarders.
It feels great and refreshing to race down the slopes while looking out on the snow-topped trees, the mountains looming in the distance, and the snowy scenery that stretches as far as the eye can see. It's a great experience to be able to feel the vastness of the great outdoors around you as you go about your skiing experience.
Ski lessons also available in Chinese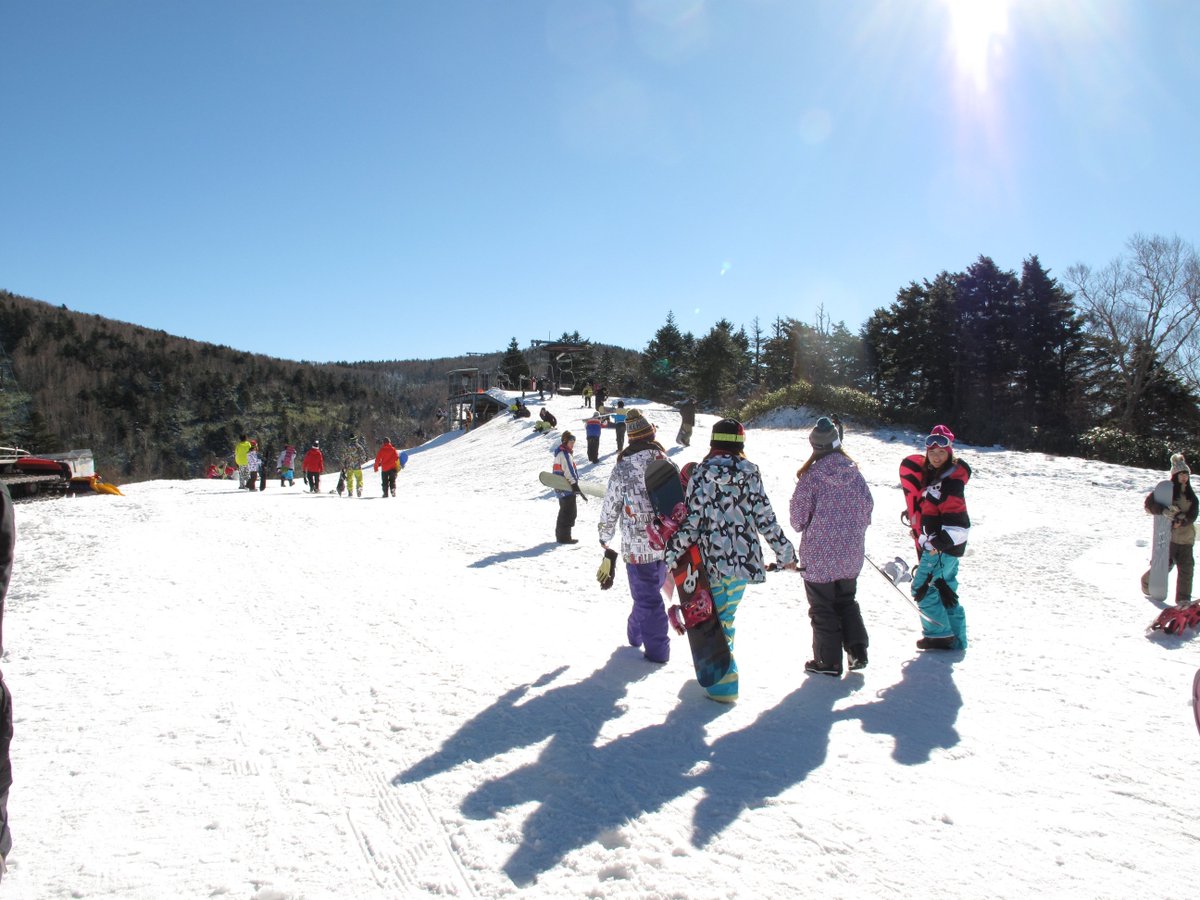 Reference:https://twitter.com/info_jet/status/921367940435296256
Ryuoo Ski Park also offers regular ski lessons for those who have never skied before and are a bit nervous to try.
They also offer lesson plans aimed towards foreigners, called the International Snow Academy, where lessons are conducted in English and Chinese - so there's no need to worry about not being able to speak the language.
There are a variety of plans, from private lessons (2 hours: from 20,000 yen) to group lessons (2 hours: from 8,000 yen), with dedicated instructors providing careful, step-by-step instruction.
The variety in lessons makes it so that skiers/snowboarders can take lesson that are suited to their own skill level - with lessons offered for advanced skiers/snowboarders as well as for beginners.
Head to the Snow Park to improve your ski skills!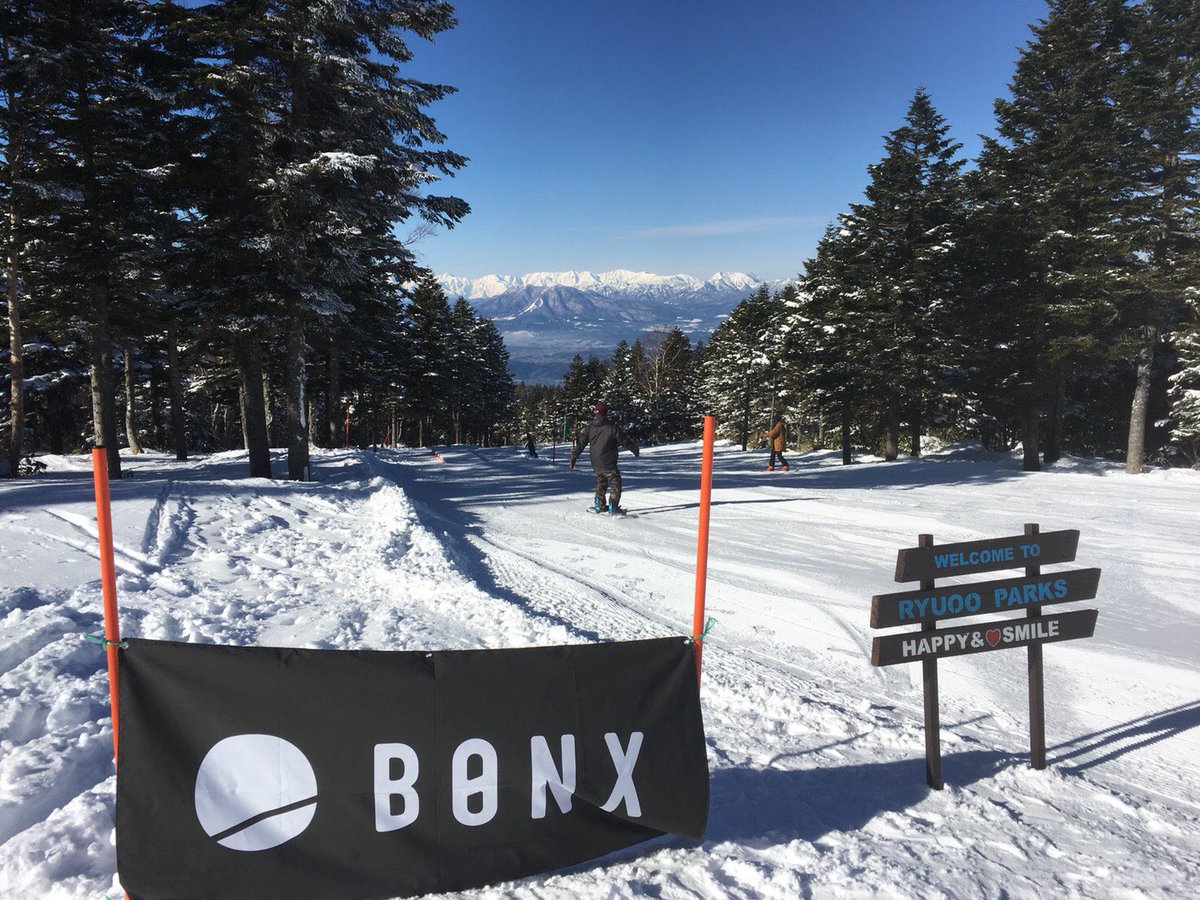 Reference:https://twitter.com/ryuooski/status/940037547710808064
Once you get used to skiing/snowboarding, it's natural to start thinking about trying an advanced-level course, or trying to go faster down the slopes. For these people, we recommend the Snow Park, which is located at the base of the slopes.
The Snow Park boasts courses with 3-meter and 6-meter jumps with three mogul slopes in a row, where you can learn more advanced ski techniques.
Dedicated staff members are also around to provide free advice, so we recommend you try it out if you want to learn some new techniques.
Ryuoo Adventure Park - for non-ski/snowboard-related fun


Skiing and snowboarding are great, but don't you sometimes feel like doing some other activities while you're at a ski resort?
Ryuoo Adventure Park is a play area right next to the day-trip onsen facility, Mikazuki-no-Yu, which is located in the ski resort.
The area features all kinds of thrilling activities, from snow buggies to snow tubing. Snow buggies are a four-wheel drive vehicle that lets you drive over the snow, and allow for thrilling activities in which you race at high speeds through the snow.
With snow tubing, you ride a tire-shaped tube down a specially made track. You're much closer to the snow than you would be skiing or snowboarding, which gives it a much different type of thrill than you would get from the other two activities.
Snow tubing offers its own distinct thrills, like when you're almost thrown off the tire, or when your body floats in the air from the ups and downs on the tracks. Racing through the crisp cold air is a greatly refreshing and amazing experience.
【Details】
Ryuoo Adventure Park
Opening Hours: 9:00 am - 4:00 pm *Subject to change due to snowfall conditions
Admission fee: 800 yen
Mikazuki-no-Yu, for your day-trip onsen needs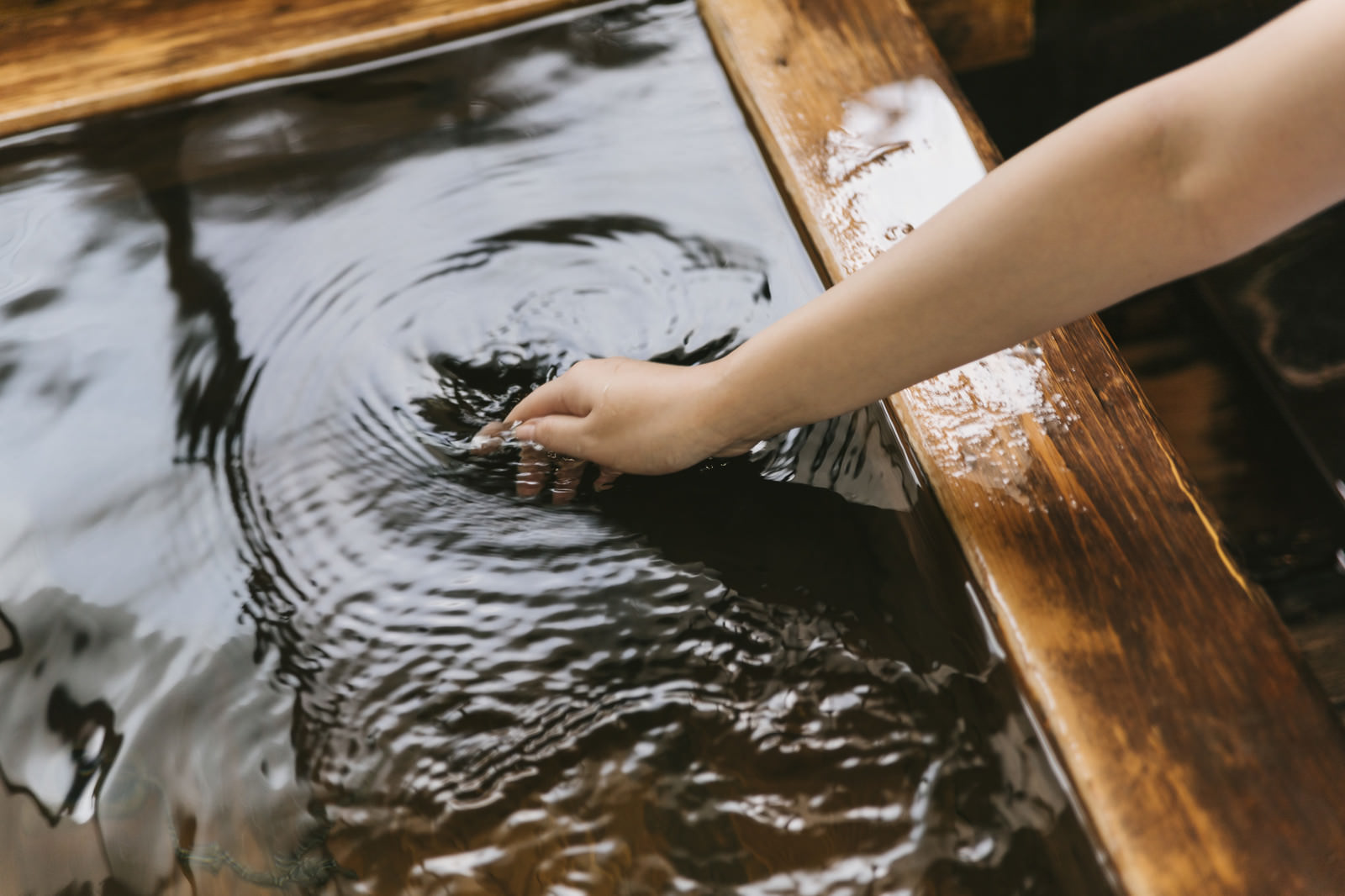 Reference:https://www.pakutaso.com/20171251342post-14423.html
When you're tired after a long day of skiing or snowboarding, don't you sometimes want to soak in an onsen and just relax?
When you want to relax or when you want to wash off the sweat and feel refreshed, head to the Mikazuki-no-Yu, located right next to the Ryuoo Bus Information Center.
The bathtubs in the Mikazuki-no-Yu are very large, and you'll be able to stretch your legs and relax. It is also a natural onsen, with fresh water that is not recycled, and is said to be good for relieving fatigue, accelerating the healing of bruises, relieving muscle aches, and more. It's perfect to ease the various aches and pains of a body fatigued from sports.
The temperature of the water is a bit high at 49.3 degrees Celsius, so it will warm your body - chilled from skiing - from the inside, and even help relieve any cold sensitivity.
During the ski season, you'll be able to go all the way up to the side of the onsen facility while wearing your ski shoes and snowboards. It's another perk that you can just head there straight from the ski resort.
【Details】
Mikazuki-no-Yu
Opening Hours: 10:00 am - 10:00 pm
Price: 600 yen for adults, 300 yen for children
Get the most out of your ski trip at Ryuoo Ski Park and its amazing sceneries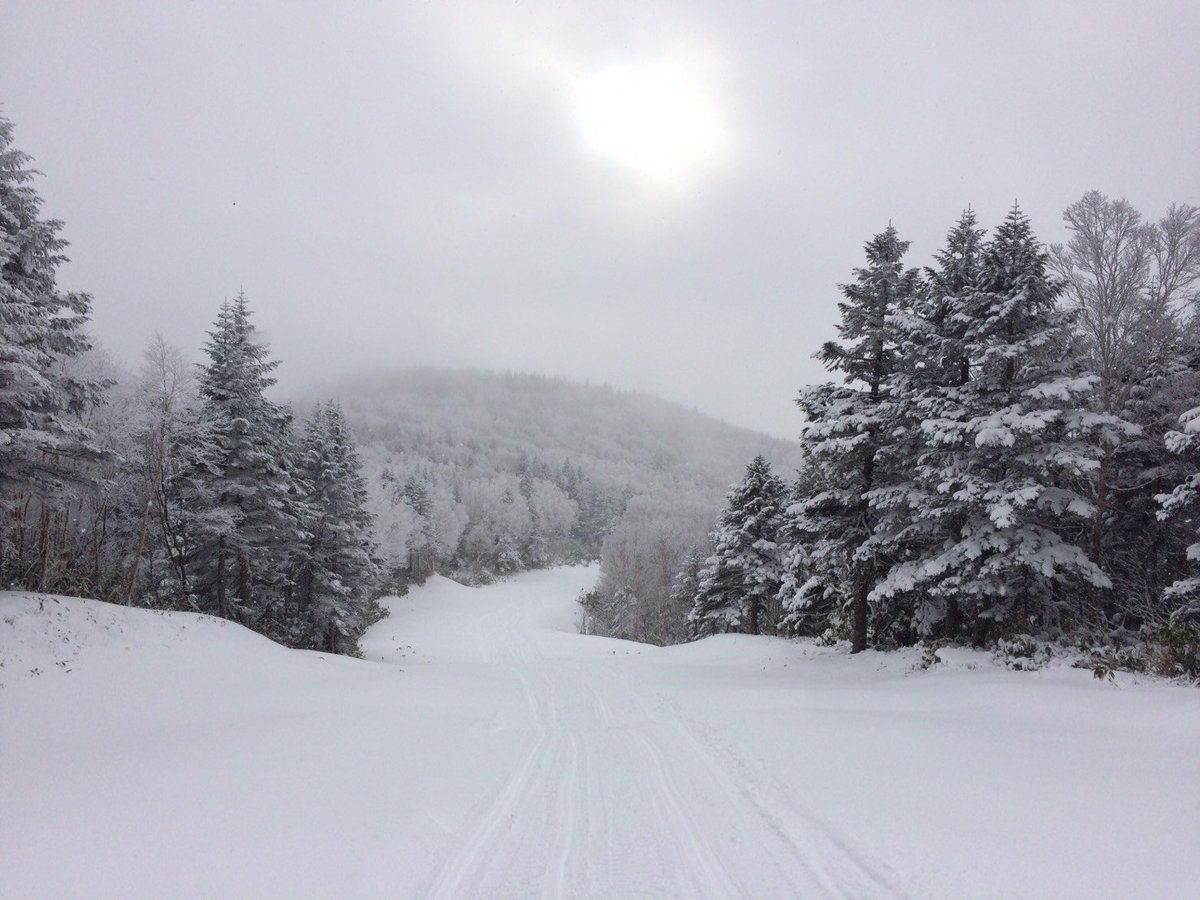 Reference:https://twitter.com/orion_ski/status/932543230402486272
Were you able to feel some of what makes Ryuoo Ski Park so great?
There aren't very many ski resorts where you can stand at a 1,770-meter elevation and look down over a sea of clouds.
We weren't able to talk about this in the article, but Ryuoo Ski Park has so many other things that make it great, including restaurants, as well as gift shops that sell original items you can only get at Ryuoo Ski Park.
This winter, why not head to Ryuoo Ski Park to make some amazing memories?
【Details】
Ryuoo Ski Park
Address: 11700 Ryuoo, Yamanouchi-machi, Shimotakai-gun, Nagano Prefecture
Operating Period: December 16, 2017 - April 1, 2018
Pricing information and schedule may not be up to date and are subject to change without notice. Please check before your trip.