Located down in the valley of the mountains by Chino, Nagano Prefecture is Tateshina Tokyu Ski Resort, the perfect place for novice skiers and slope-shredding families to enjoy winter sports. With plenty of winter activities available for children to take part in at the resort's Kids' Park, this is also a great place for a quick getaway from Tokyo at only 2 hours outside the bustling metropolis. Planning a ski trip with children can be a daunting task, especially when you consider keeping your eye on them as you lug your bags through the snow. However, fear not! The resort offers a free shuttle bus from the closest train stop, Chino Station. The resort's great, hassle-free accessibility is just one of the reasons it has become such a popular destination for skiers.
Plenty of activities for kids and adults!


Perhaps the best aspect of Tateshina Tokyu Ski Resort is that it has so many different winter activities to take part in. Located right next to the entrance to the ski area is the resort's Kids' Park. There's a whole lot to enjoy here at the Kids' Park: from the special snow racer area, to some easy-going sledding, snow tubing, and more!
For those unfamiliar with snow tubing, riders get on an inner tube and ride down the mountain, spinning this way and that. Snow tubing is a real thrill, with the chilly wind rushing over your body and with the snow so close. Snow tubing offers the kind of excitement you can't get with skiing or snowboarding, so be sure to take a spin down the slope.
A one day lift ticket (adults: JPY3,900, children: JPY3,200, 4 and under: JPY1,500) includes free sledding, tubing, and snow racing, meaning you'll never run out of activities to do over the course of your day.
Plenty of short courses to practice your skills!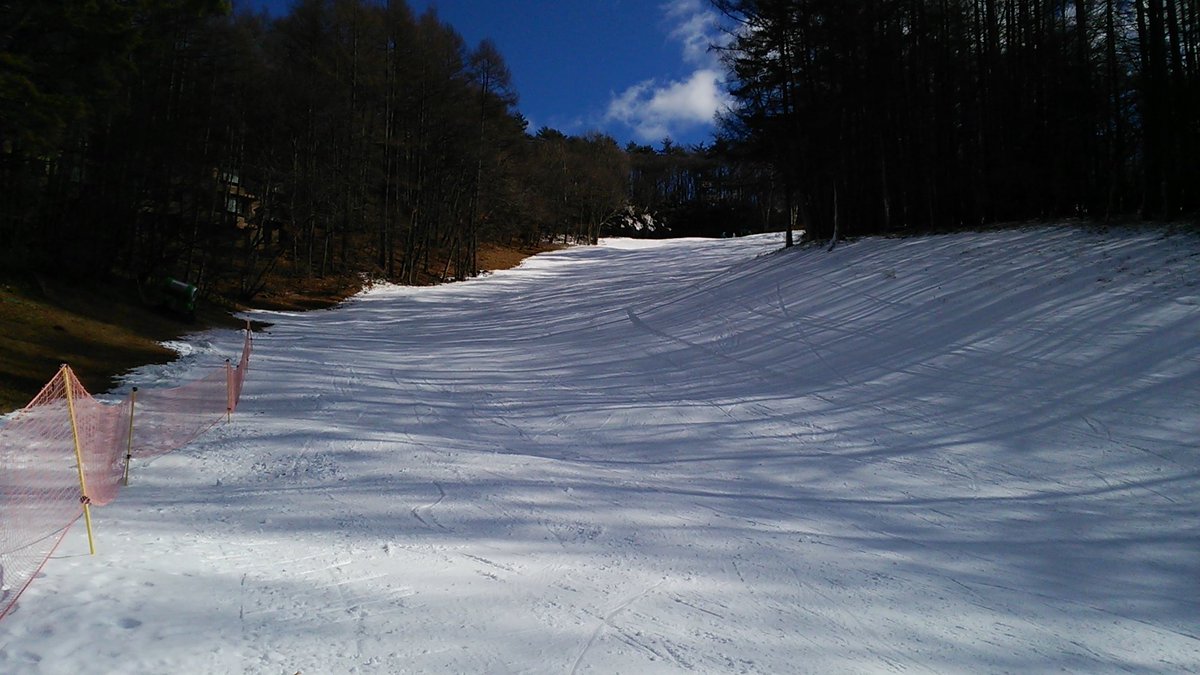 Source: https://twitter.com/ike_1908/status/686501400558186496
At Tateshina Tokyu Ski Resort, there are three courses aimed at beginner, intermediate, and advanced skiers. The Azalea Course, with its gentle incline and spacious layout is the best place for novices to start out. The Azalea Course is located right next to the Kids' Park. Once you've finished your run, take the snow escalator in the Kids' Park for a smooth ride back to the top of the course.
Once you've gotten the hang of the beginner Azalea Course, you can head over to the intermediate Shirakaba Course or even the advanced Karamatsu Course as you gain more confidence. The intermediate and advanced courses get narrow quickly and feature steep inclines. Each of the three courses feature their own changes in terrain, so be sure to check them all out.
Value rental sets for the whole family


Ski trips mean lots of bags, and carrying heavy luggage can be tough in the snow. By the time you get to the ski area, you're already tired! For that reason, there are probably plenty of people out there who try to keep bags to a minimum and rent as much gear as they can. Tateshina Tokyu Ski Resort, being so popular with families who come out skiing, offer plenty of ski gear rentals. For these sorts of folks, we recommend the Tebura De Go! Set (Empty-handed Go! Set).
The set includes the typical rental set (Skis, boots, poles) and also comes with accessories (Goggles, knit cap, gloves) and ski wear. You get all this for just 9,500JPY for adults, 8,000JPY for children. Renting everything all together will run you less than renting everything individually. This keeps baggage at a minimum and provides you a cheap solution for all your gear.
Ski school: Helping you make that first run down the mountain


Another reason that Tateshina Tokyu Ski Resort is so popular with families is that it offers ski school for children, even those in kindergarten! Traditionally, ski schools usually require parents to accompany their children during lessons. But at the Tateshina Tokyu Ski Resort Ski School, parents are free to drop their kids off with instructors.
The school's highly experienced instructors teach all the information they'll need to get their boots on right, how to hold their poles, and everything else they'll need to get down the mountain. The ski school gets great reviews from former students who sing its praises for helping them make that first smooth run down the slopes.
The school offers a variety of different plans: from kids' lessons (4 to 6 years old, JPY4,500), junior lessons (elementary school age, starting at JPY4,000), and family lessons (1-day lift ticket plus lesson, JPY20,000). How about taking a lesson and polishing your ski skills?
【Details】
Ski School
Hours: Morning class 9:15am - 9:50am; Afternoon class 12:15pm - 12:50pm
Slopes that help the whole family improve their skiing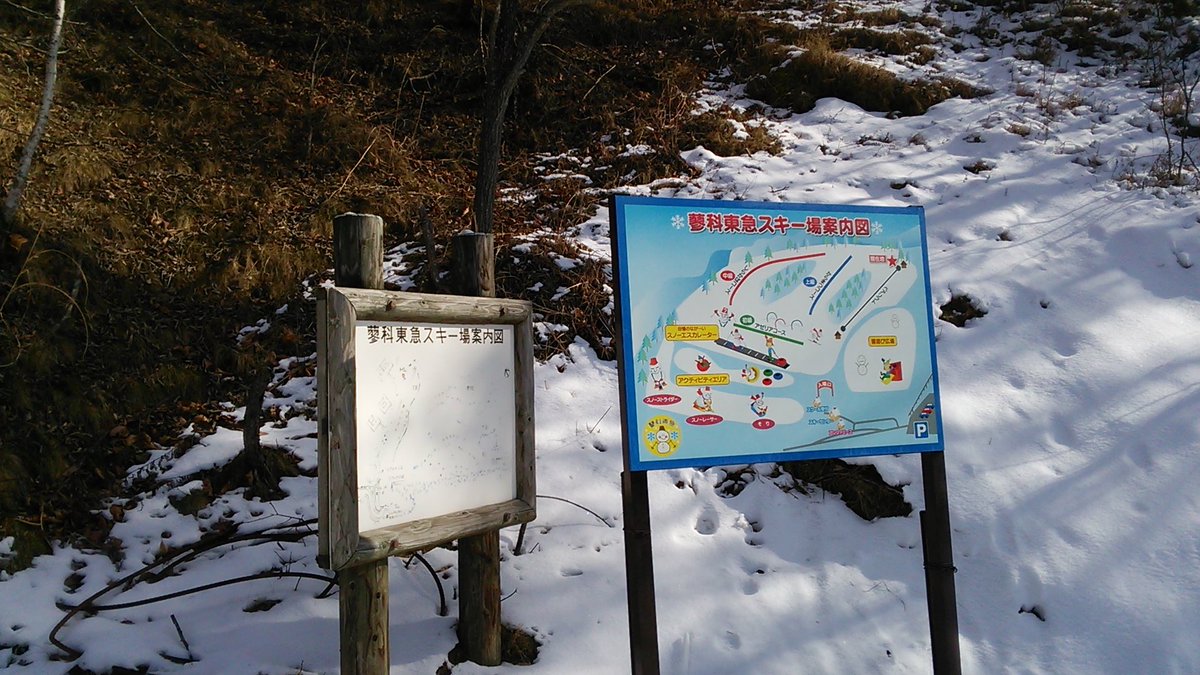 Source: https://twitter.com/ike_1908/status/685697882196819968
Tateshina Tokyu Ski Resort is a ski resort aimed at novice skiers where the whole family can enjoy a day on the mountain. With a great ski school, this will help your kids improve and gain confidence quickly! This may be the best place to make a ski debut in all of Japan.
Plus, the Ski Center at the foot of the mountain offers lots of local specialties, changing rooms, coin lockers, and plenty of other facilities. There are also lodges with onsen nearby Tateshina Tokyu Ski Resort that will give you a discount on your stay if you show a lift ticket. More than just a ski area, Tateshina Tokyu Ski Resort offers a resort-like experience, so come on out and enjoy the snow!
【Details】
Tateshina Tokyu Ski Resort
Address: 4026-2 Shikayama, Kitayama, Chino, Nagano Prefecture
Hours: 9:00am - 4:00pm
Pricing information and schedule may not be up to date and are subject to change without notice. Please check before your trip.