The area around Echigo-Yuzawa Station in Minamiuonuma, Niigata Prefecture is brimming with ski resorts and onsen facilities. While most people will think of skiing and snowboarding when it comes to wintertime, there are lots of other fun activities to enjoy in Niigata during the snowy season. While skiing and snowboarding are certainly a lot of fun, why not try your hand at something different like dashing through the snow on a snowmobile or snowshoeing through snow-covered forests? Also, as Echigo-Yuzawa is a famous rice-producing region of the country, there are lots of delicious restaurants to try in the area. Plus, there are onsen dotted throughout the area that are perfect for a day trip. While out travelling around, enjoy a meal of delicious local cuisine and the tried-and-true Japanese custom of rejuvenating your weary bones in a piping hot spring bath.
Snowmobiling

Reference: https://www.pinterest.jp/pin/321303754639479179/
The first activity on our list of recommendations is snowmobiling. Popular as an outdoor winter activity, snowmobiles are small, 1 to 2 person vehicles that allow riders to zip through snow covered terrain. In addition to recreational purposes, they are used simply as a means of getting around in snow-covered regions such as Niigata and Hokkaido.
At the Yuzawa-Nakazato Ski Resort, directly connected to Echigo-Nakazato Station on the JR Joetsu Line, you can experience snowmobiling yourself with a 1,000-yen single day entrance fee plus a 300-yen snowmobile rental charge. The exhilarating experience of riding through the alabaster winter wonderland, the wind on your face, is certainly one that will stick with you.
Snowmobiling offers the kind of thrill you can't get with skiing or snowboarding. We also recommend trying snowtubing, or riding on a "jet train" - a bobsled-like vehicle towed behind a snowmobile using a rope. They're both other fun ways to enjoy darting across the snowy landscape.
【Details】
Yuzawa-Nakazato Ski Resort
Address: 5044-1 Tsuchidaru, Yuzawa-machi, Minamiuonuma-gun, Niigata Prefecture
Opening Hours: 10:00am - 4:00pm
Snowshoeing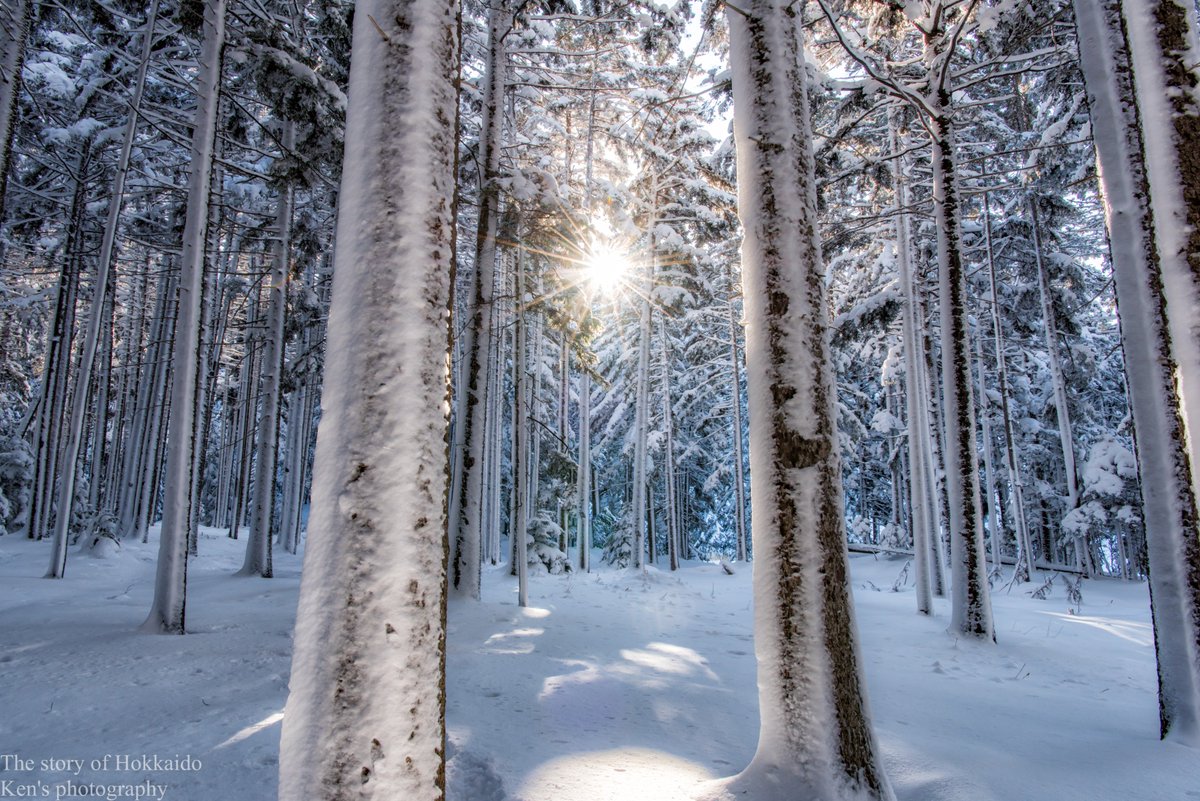 Reference: https://twitter.com/kenaquajp/status/936564043698991107
If you're going to make it all the way out to the exquisite, snow-covered lands of Echigo-Yuzawa, you owe it to yourself to go snowshoeing. Snowshoes are special footwear used to hike through the snow. Snowshoeing is an activity where you wear these special shoes and trek through the snow-covered forest.
Walking through the soft, fluffy snow undisturbed by human feet makes you want to fall down on your back and spread out your arms and legs. Coming into contact with the mystical beauty of mother nature, spreading out as far as the eye can see, will surely leave you with goosebumps.
On clear days, snowflakes dancing above the ground catch the rays of the sun, giving the whole area a beautiful shimmer, making for a magical atmosphere unlike that of your average winter-scape. And if you're lucky, you may even get the chance to see some wildlife such as rabbits or raccoons. Enjoy the beauty of nature, walking through the winter wonderland and stopping every so often to take in the vast expanse of its alabaster charms.
【Details】
Naeba Nature Center
Opening Hours: 9:00am - 11:00am (two hour course), 1:30pm - 3:30pm (two hour course)
Price: 5,000 yen for adults, 4,000 yen for elementary school students
Daigenta-Kobo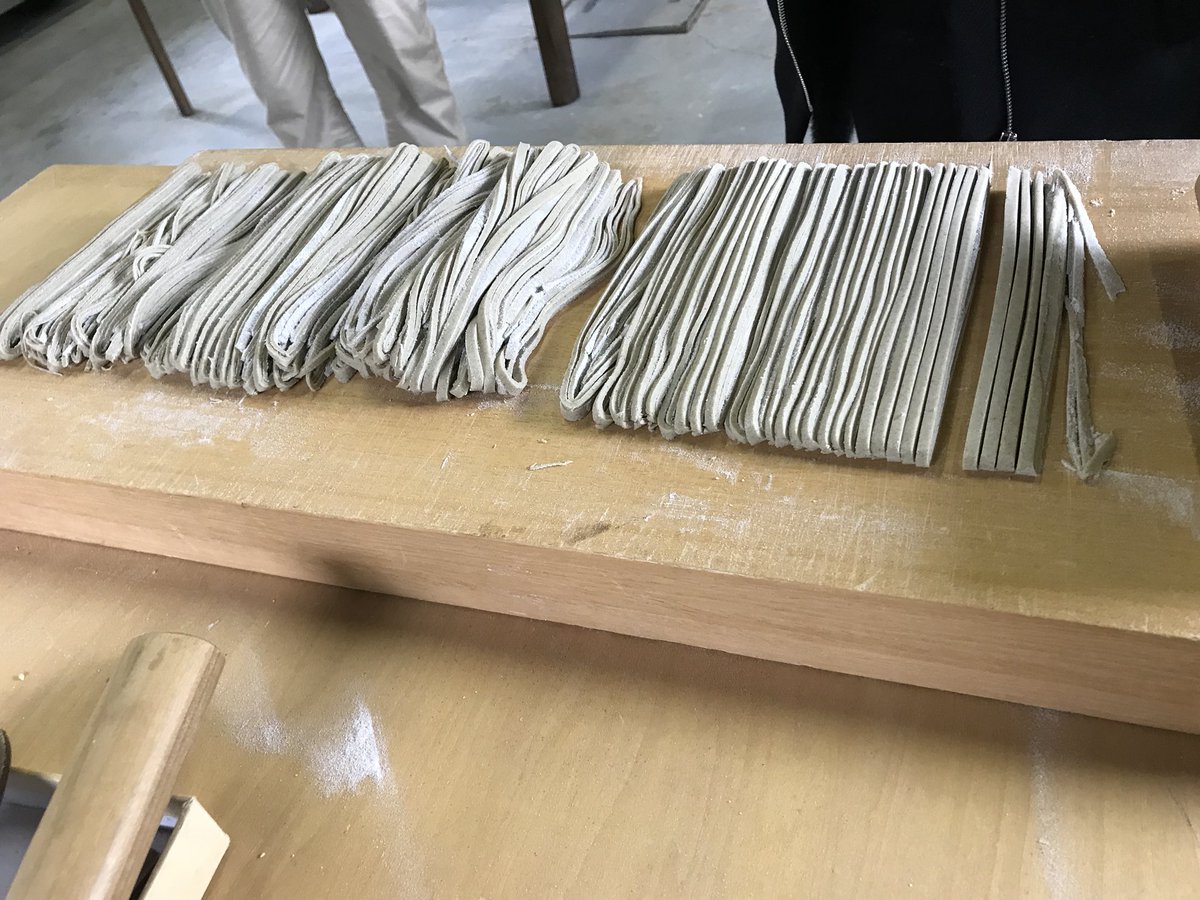 Reference: https://twitter.com/MottoSuto/status/932124227880099840
When it comes to Niigata cuisine, two of its most famous dishes are "hegi soba" noodles and "sasa-dango" dumplings. But if you head down to Daigenta-Kobo, you can even try your hand at making your own soba noodles and dango dumplings. Daigenta-Kobo, which looks like an old manor from the outside, is a tourist attraction where visitors can try their hand at making famous Niigata delicacies.
The buckwheat flour Daigenta-Kobo uses to make its soba noodles is made from local Echigo-Yuzawa buckwheat and ground into a powder there on site. That means you do it all by hand!
The soba noodle-making process starts with adding "funori (seaweed-based thickener)" to the homemade buckwheat flour, an ingredient that Niigata-style soba noodles can't go without. Other than providing all the ingredients and tools you'll need to make soba noodles, expert noodle makers will carefully teach you everything you'll need to know when it comes to making noodles, making for an experience that anyone from children to adults can enjoy.
At Daigenta-Kobo, visitors can even eat the soba noodles they just made in a Japanese-style tatami room located on the same floor as the noodle workshop. Their freshly kneaded, freshly boiled noodles go down smooth and have a wonderfully robust texture. It's not often you can find somewhere that lets you eat noodles as fresh as these.
Other than making your own noodles, you can also try making chimaki, konyaku and miso paste. Since all the workshops are indoors, why not come in to warm yourself up while you experience the charm of Niigata cuisine?
Plus, with a bus that will take you right to Daigenta-Kobo from Echigo-Yuzawa Station, getting there is a snap. It's not often you can find a chance to experience Echigo-Yuzawa culinary culture first-hand like this, so be sure not to miss it. We're sure you'll treasure the wonderful memories you make here.
【Details】
Daigenta-Kobo
Address: 6399-1 Tsuchidaru, Yuzawa-machi, Minamiuonuma-gun, Niigata Prefecture
Opening Hours: 9:00am - 4:00pm
Price: from 3,000 yen
Nishiguchi Onsen District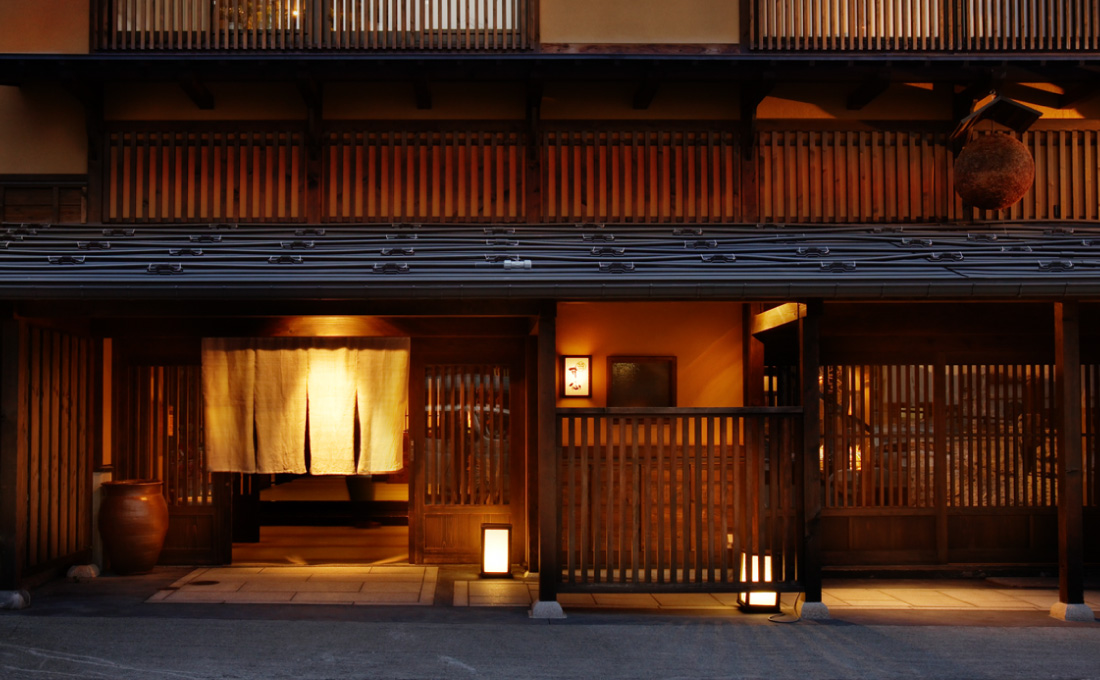 Reference: http://hatago-isen.jp/
The area around Echigo-Yuzawa Station has plenty of onsen facilities for day trips as and guesthouses, making it a very popular area for tourists looking to get their onsen fill. Hatago Isen, a Japanese-style ryokan just 2 minutes away from the West exit of Echigo-Yuzawa Station offers free foot baths.
The pure alkaline water here is excellent, and relieves tired muscles and rejuvenates the skin. Come by, enjoy the refined atmosphere of the town, and spent a lazy moment or two.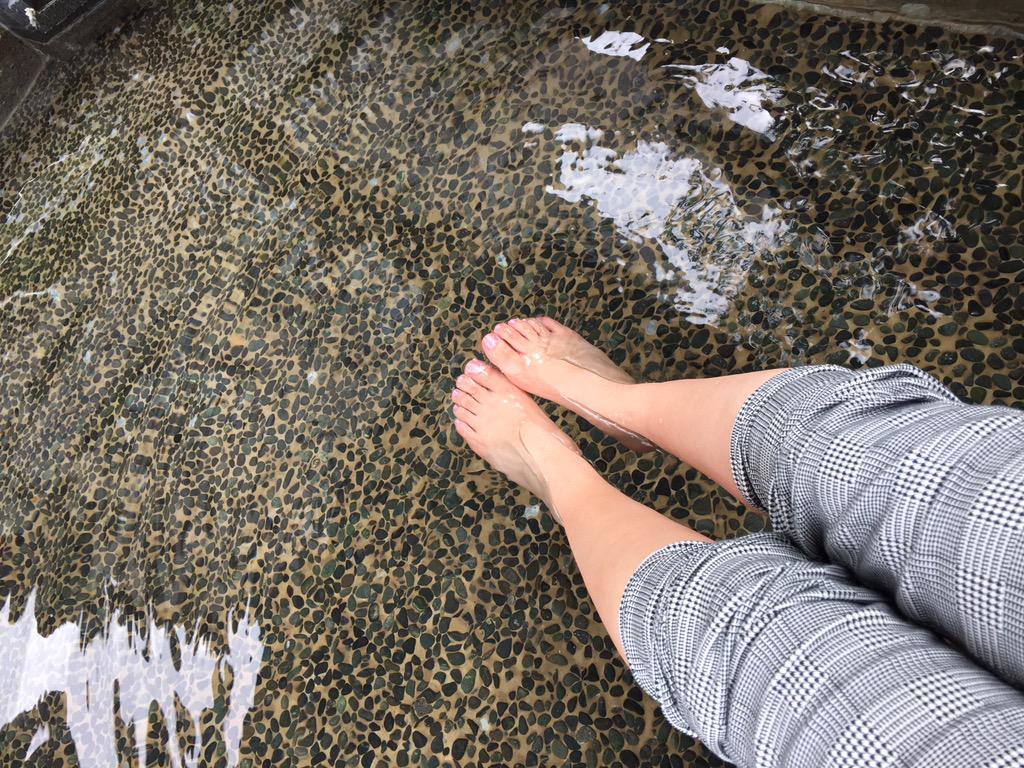 Reference: https://twitter.com/mittyan__/status/637488032916987904
And just a 7 minute walk from Hatago Isen is Foot Bath Kannakkuri, another foot bathing facility. Visitors here can also enjoy a free foot soak.
Their foot baths that use 100% all-natural hot spring water are great for relieving fatigue and warming you up. Though only your feet can fit in the bath, you'll be surprised at how much this will warm up your whole body even with the cold winds blowing outside.
The Nishiguchi Onsen District doesn't just have onsen on offer; there are plenty of eateries boasting long histories including Chinese, sushi, soba, small hotpot "kamameshi," and Japanese style pubs offering tasty sashimi on hand as well. Stop by, have a soak, and enjoy all the culinary delights Niigata has to offer.
【Details】
Hatago Isen
Address: 2455 Yuzawa, Yuzawa-machi, Minamiuonuma-gun, Niigata Prefecture
Opening Hours: 9:00am - 6:00pm
【Details】
Foot Bath Kannakkuri
Address: Yuzawa, Yuzawa-machi, Minamiuonuma-gun, Niigata Prefecture
Opening Hours: 9:00am - 9:00pm
Yuzawa Kogen Alp no Sato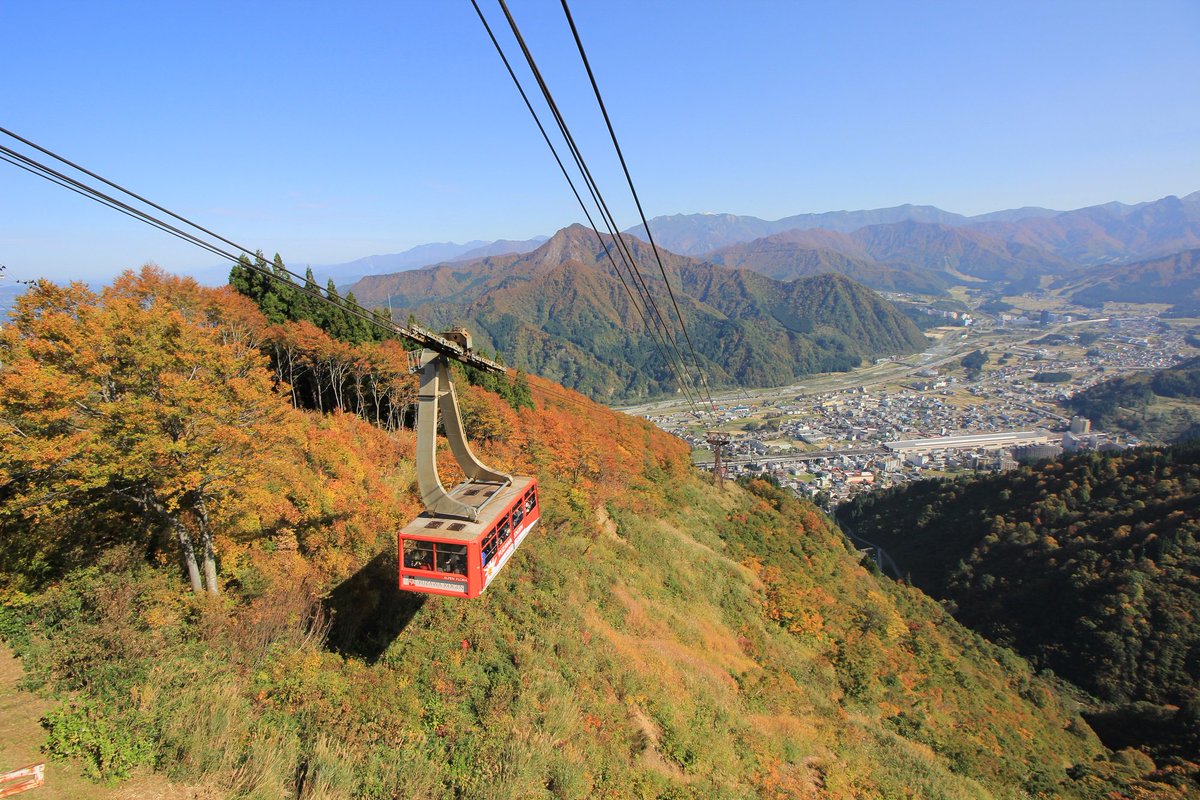 Reference: https://twitter.com/yuzawakogen/status/929847151991054336
After you've enjoyed the onsen district by Echigo-Yuzawa Station, make sure to stop by Yuzawa Kogen Alp no Sato as well. To get to Yuzawa Kogen Alp no Sato, get on the 1,300 meter long Yuzawa Kogen Ropeway. This ropeway in particular has the distinction of being the world's largest, accommodating up to 166 riders.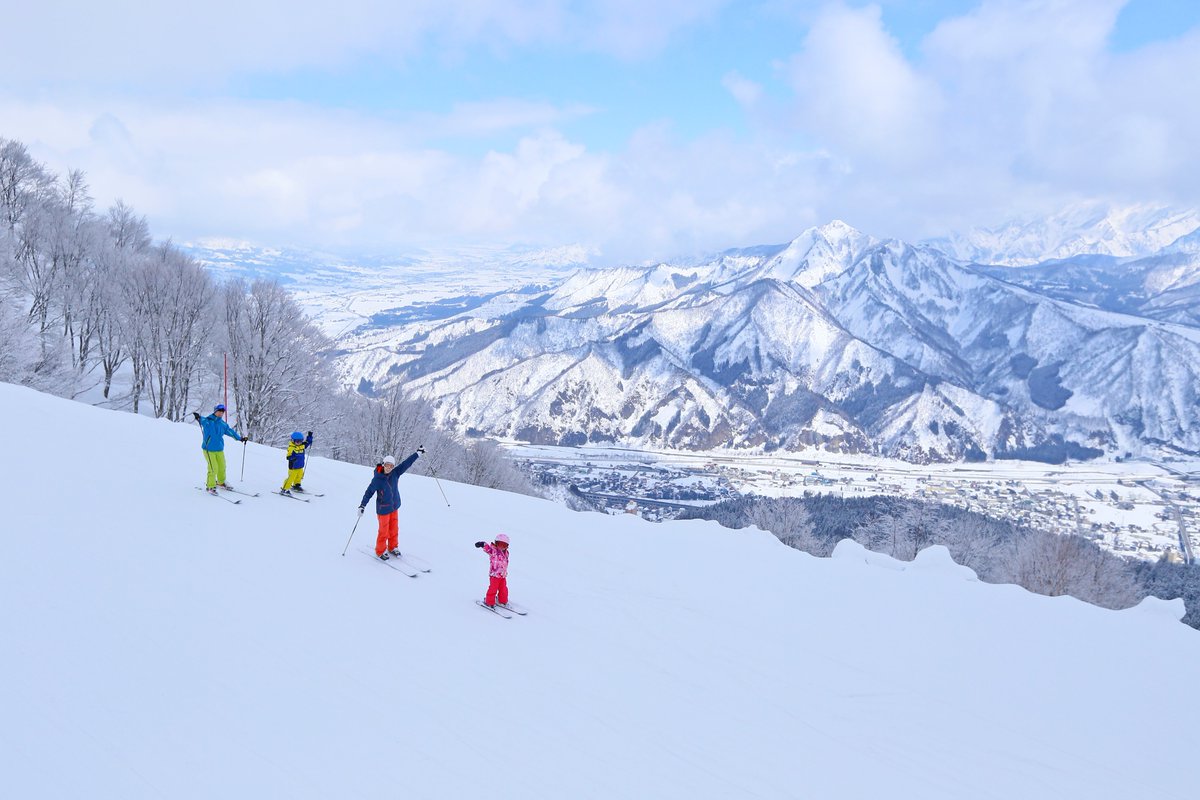 Reference: https://twitter.com/yuzawakogen/status/941608127383793666
The ride to the top takes about 10 minutes, and the carriages' big windows offer a superb view of the mountain. Seeing the town of Echigo-Yuzawa draped in snow, the view of the mountains, and the wide expanse of mother nature is something only the ropeway can offer.
Once you've enjoyed your journey up to the top of the mountain, awaiting you up top at Alp no Sato is the wide expanse of the great outdoors. Looking back down the mountain after you've gotten off the ropeway is a picturesque image of the town of Echigo-Yuzawa draped in snow.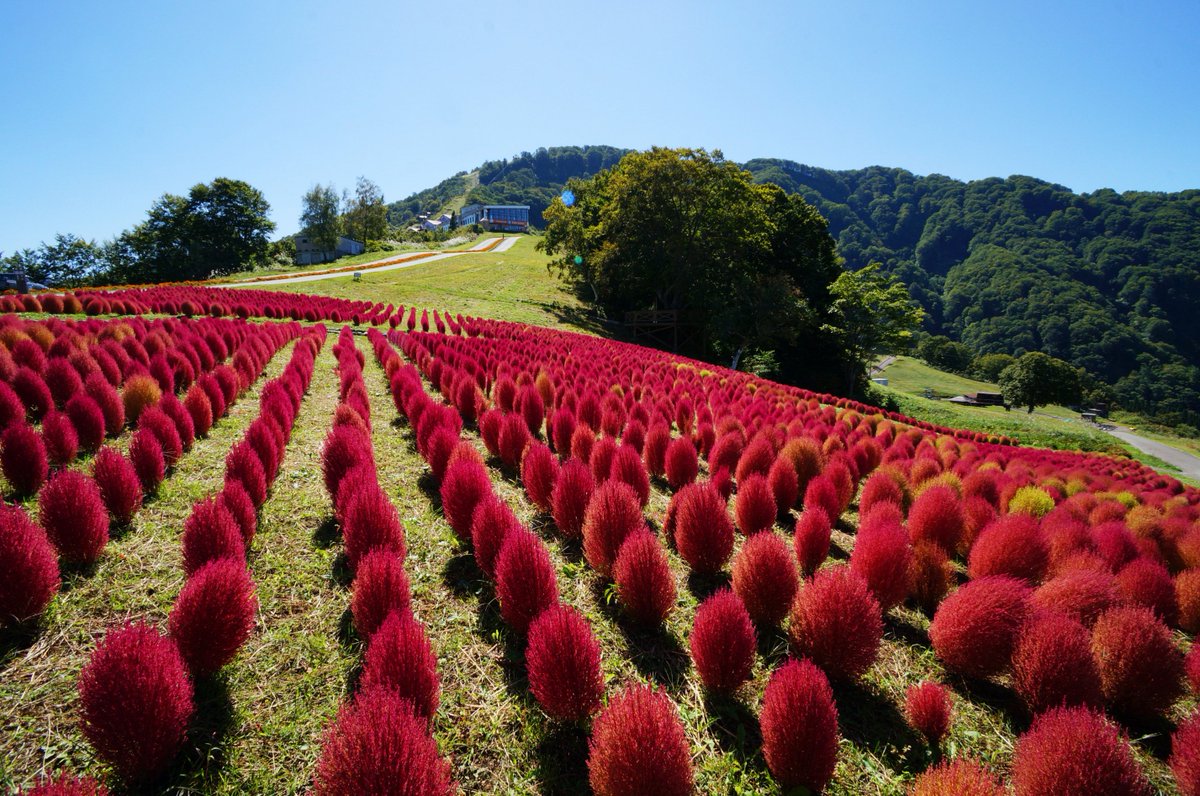 Reference: https://twitter.com/e_e_yan/status/914156735811674112
In the spring and fall, visitors can enjoy vegetation specific to the plateau region such as Siebold's beech​, Japanese horse chestnuts, Japanese oaks, and more, but this amazing view of the snow covered landscape can only be seen in the wintertime! We definitely recommend checking the area out during the winter season.
Also, at the Edelweiss restaurant which offers a great view of the area, patrons can enjoy such delicacies as Echigo Mochi pork, koshihikari rice, and local Uonuma sake as they take in the view. A treat for the eyes and the palate! If you're going to be doing some skiing at the Yuzawa Kogen Ski Resort, why not come by while you're there?
【Details】
Yuzawa Kogen Alp no Sato
Address: 490 Yuzawa, Yuzawa-machi, Minamiuonuma-gun, Niigata Prefecture (Ropeway Summit Station)
【Details】
Edelweiss
Opening Hours: 9:00am - 4:00pm (drinks), 11:00am - 3:00pm (food)
Ceramics Workshop Asahigama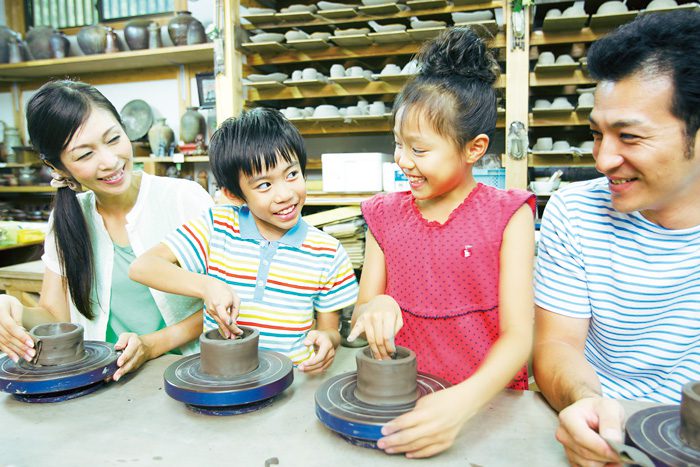 Reference: http://www.e-yuzawa.gr.jp/experience/290.html
Finally, we'd like to recommend visitors check out the Ceramics Workshop Asahigama. Asahigama is a tourist spot that offers visitors the chance to try their hand at making their own teacups and other kinds of ceramics.
Professional potters are on hand to give detailed lectures to participants on how to use the pottery tools and tips on getting the shapes just right, making it easy even for complete beginners to make their own ceramics.

Reference: https://www.pinterest.jp/pin/731060951982765445/
Ceramics Workshop Asahigama offer two kinds of pottery wheels to make clay creations: manual and mechanical. Pottery wheels are special tools used by carpenters and potters in the course of their trade. When making ceramics, potters use pottery wheels to craft the size and shape of their creations. Once the piece's form has been crafted, it is naturally dried out and then slowly fired in a kiln, and designs are painted on afterwards.
Paint your piece in your favorite color, write your name on it or draw a little character. Make your own unique creation here. We're sure that here in Echigo-Yuzawa, you'll make some seriously rad memories.
【Details】
Ceramics Workshop Asahigama
Address: 6379 Tsuchidaru, Yuzawa-machi, Minamiuonuma-gun, Niigata Prefecture
Opening Hours: 9:00am - 4:00pm
Price: 3,500 yen for mechanical pottery wheel, 2,500 yen for manual pottery wheel, 4,000 yen for parent-and-child course (1 child 2nd grade elementary and below and 1 parent or guardian)
Sightseeing spots in Echigo-Yuzawa the whole family can enjoy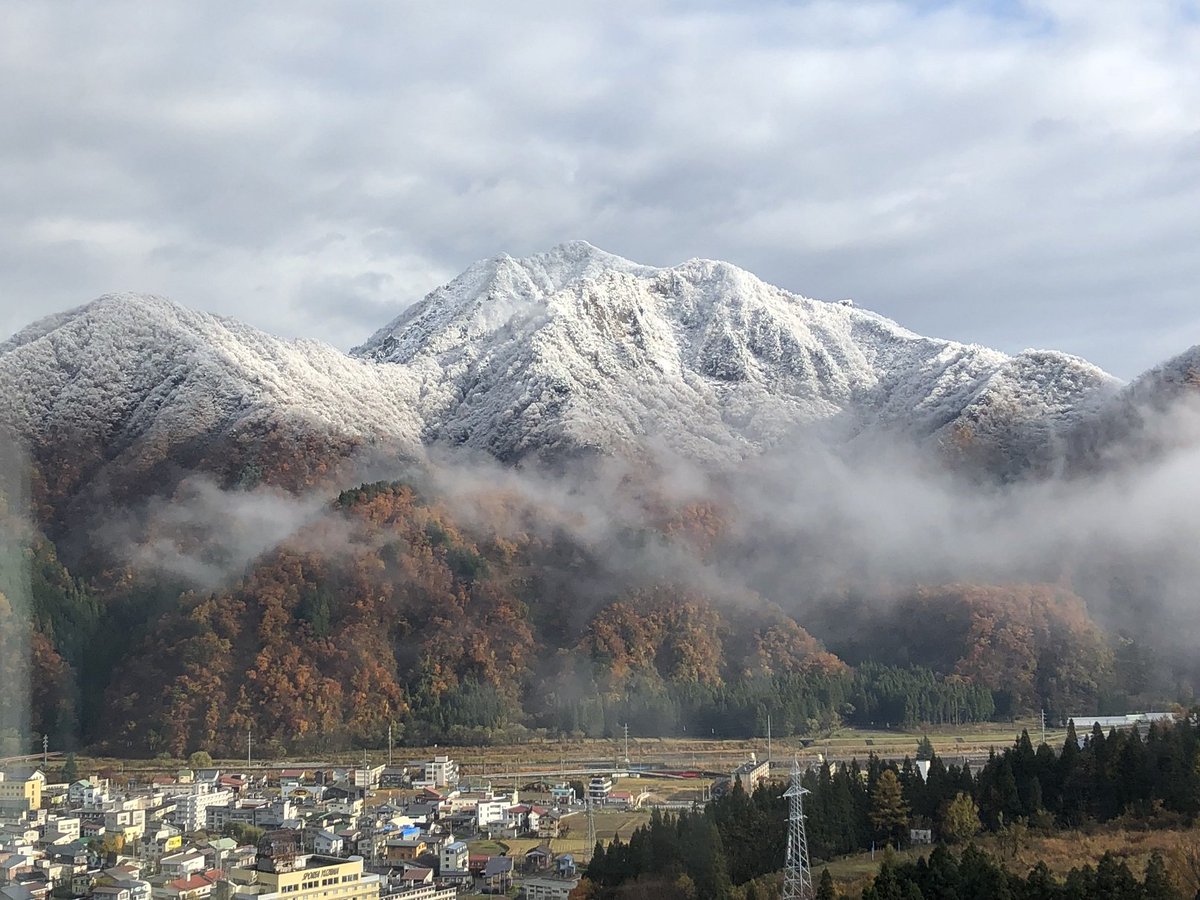 Reference: https://twitter.com/mutsukinoie/status/934301565283844096
So that's our list of recommended activities and sightseeing spots in Echigo-Yuzawa. Though most people just think of skiing and snowboarding when it comes to winter activities, Echigo-Yuzawa has a wide range of other thrilling activities to do such as snowmobiling and snowshoeing.
Plus, the town has lots of things to do - such as its onsen facilities, perfect for day trips, and foot bath facilities that give you a unique taste of what Japan has to offer when it comes to winter vacationing.
Pricing information and schedule may not be up to date and are subject to change without notice. Please check before your trip.
Related ski resorts
| | |
| --- | --- |
| Longest run distance | 5,000 m |
| Maximum gradient | 28 ° |
Adult 2 people1 night
| | |
| --- | --- |
| Longest run distance | 2,000 m |
| Maximum gradient | 32 ° |
Adult 2 people1 night