Niigata Prefecture, producer of one of Japan's most famous brands of rice, is - of course - also famous for its plethora of local cuisine. The area is packed with amazing local specialties, including piping hot, just-steamed rice and fresh seafood. In this article, we've selected 6 of the most popular Niigata local specialties.
Hegi Soba

Ask any local what Niigata is most famous for, and they'll all say the same thing - hegi soba. Hegi soba is originated in Uonuma City, Niigata Prefecture - a place well-known for its production of rice. It differs from regular soba in that it's made partly with funori, a type of seaweed. It's famous for its distinct flavor and the smooth, slippery texture of the noodles.

Because it's made through a very unique process, the taste of the noodles differ slightly depending on who makes it. Want to go even more luxurious? Try eating it with some tempura too!
Bakudan onigiri (Bomb rice balls)

Reference: https://twitter.com/sounyandaibito1?lang=ja
Bakudan onigiri is another local specialty, one you can get at Echigo-Yuzawa Station.
It's basically a huge rice ball, made by wrapping a number of larger-scale ingredients in some fresh-made rice. There are a lot of different fillings, so you can always find one that's to your taste - but it's the rice, above all, that's the most delicious.
The large rice balls will definitely fill you up, but so good that you won't be able to stop eating them!
Wappa-meshi

Wappa-meshi is a dish in which fresh seafood caught in the Niigata area are steamed and placed on top of rice.
The combination of the fresh seafood with the rice - steamed in a lightly flavored broth - will keep you coming back for more. Its simple, heart-warming flavor is known for being popular with just about everybody.
Tai (sea bream) chazuke

Tai chazuke is a local specialty that is particularly popular amongst the residents of Niigata Prefecture. It is made by putting fresh, plump sea bream on top of rice, and pouring hot broth over it.
Chazuke (hot tea over rice), which has long been a traditional dish for the people of Japan, is enjoyed in different ways depending on generation and region. There are many different ways to prepare the sea bream as well, including roasting, broiling, and frying.
We recommend you try the various different tai chazuke to compare the different flavors.
Tarekatsu-don (sauce katsu rice bowl)

Tarekatsu-don has many devotees, and is the most filling of all the dishes we've introduced in this article.
This dish consists of lightly-fried katsu on rice, topped with an original sweet soy-sauce-based sauce.
Many stores that serve tarekatsu-don tend to fry them lightly, in order to give it a better texture. So it tends to be lighter on the stomach than most other fried foods.

Reference: https://twitter.com/shinshiro_ito?lang=ja
"Tonkatsu Taro no Tonkatsu" is famous for its ostentatious look, with a bowl overflowing with sauce-laden katsu. With its simple yet deep flavor, it's one of Niigata's best rice-bowl-style dishes.
Poppo-yaki

Poppo-yaki is a snack that has long been a favorite of Niigata Prefecture residents. It tastes almost like a castella cake, with lots of brown sugar flavor.
With its simple flavor, it's popular amongst all demographics - from children to the elderly. It is an absolute staple, having even been selected as one of Niigata Prefecture's top three local foods, so make sure to have a taste.
Italian yakisoba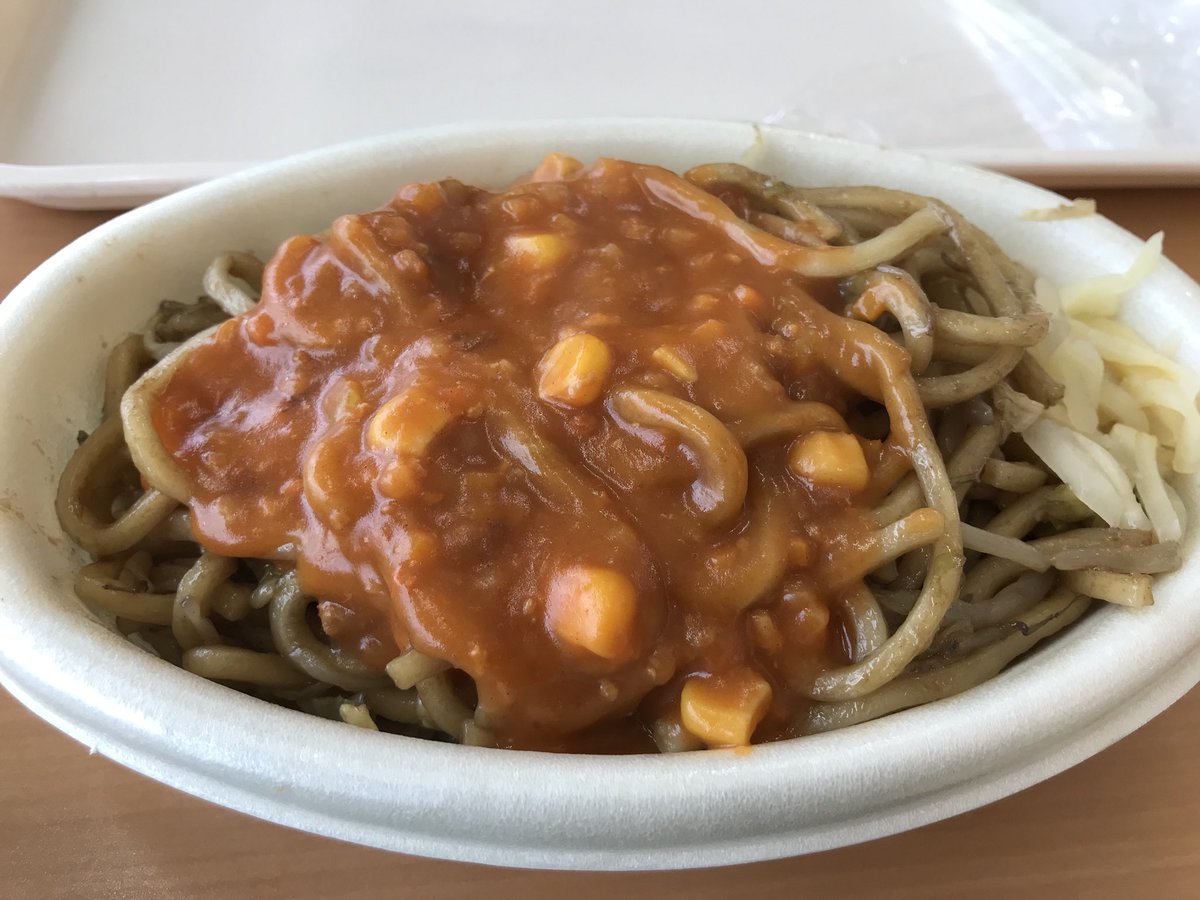 Reference: https://twitter.com/NICK18univers?lang=ja
Though it may look slightly strange, this is a staple dish known to pretty much everybody in Niigata Prefecture. As its name suggests, it is a Westernized version of a regular Japanese yakisoba.
The thick noodles, made using a specialized method, has an almost udon-like texture. In Niigata, these noodles are usually served mixed with a specially made tomato sauce.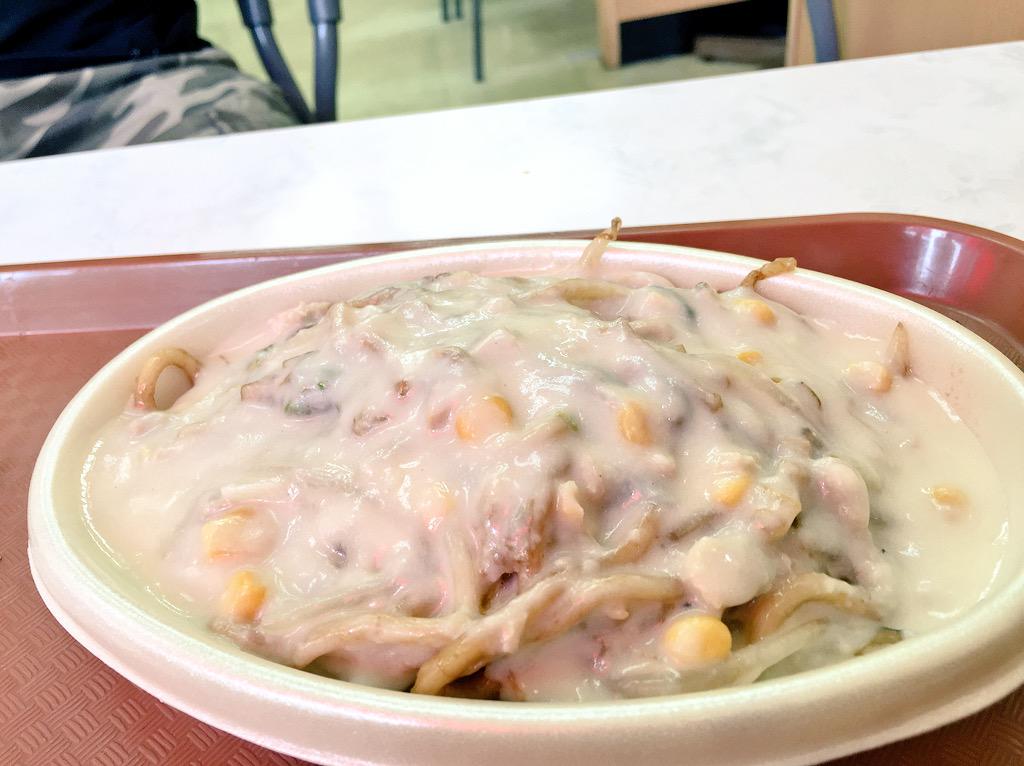 Reference: https://twitter.com/Sorano_dai?lang=ja
There are all kinds of different types other than tomato, including curry-flavored Italian (yakisoba with curry over it), white Italian (yakisoba with stew over it), and more. Try out this "B-class" dish (a Japanese term describing hearty, homey cuisine), adored by the people of Niigata Prefecture.
Lots of local specialties to try in Niigata!
Well, what do you think?
In this article, we introduced 6 of the most famous local specialties of Niigata Prefecture.
Whether you visit Niigata Prefecture for skiing or for tourism, make sure to try out the local flavors that you can only get there!
Pricing information and schedule may not be up to date and are subject to change without notice. Please check before your trip.